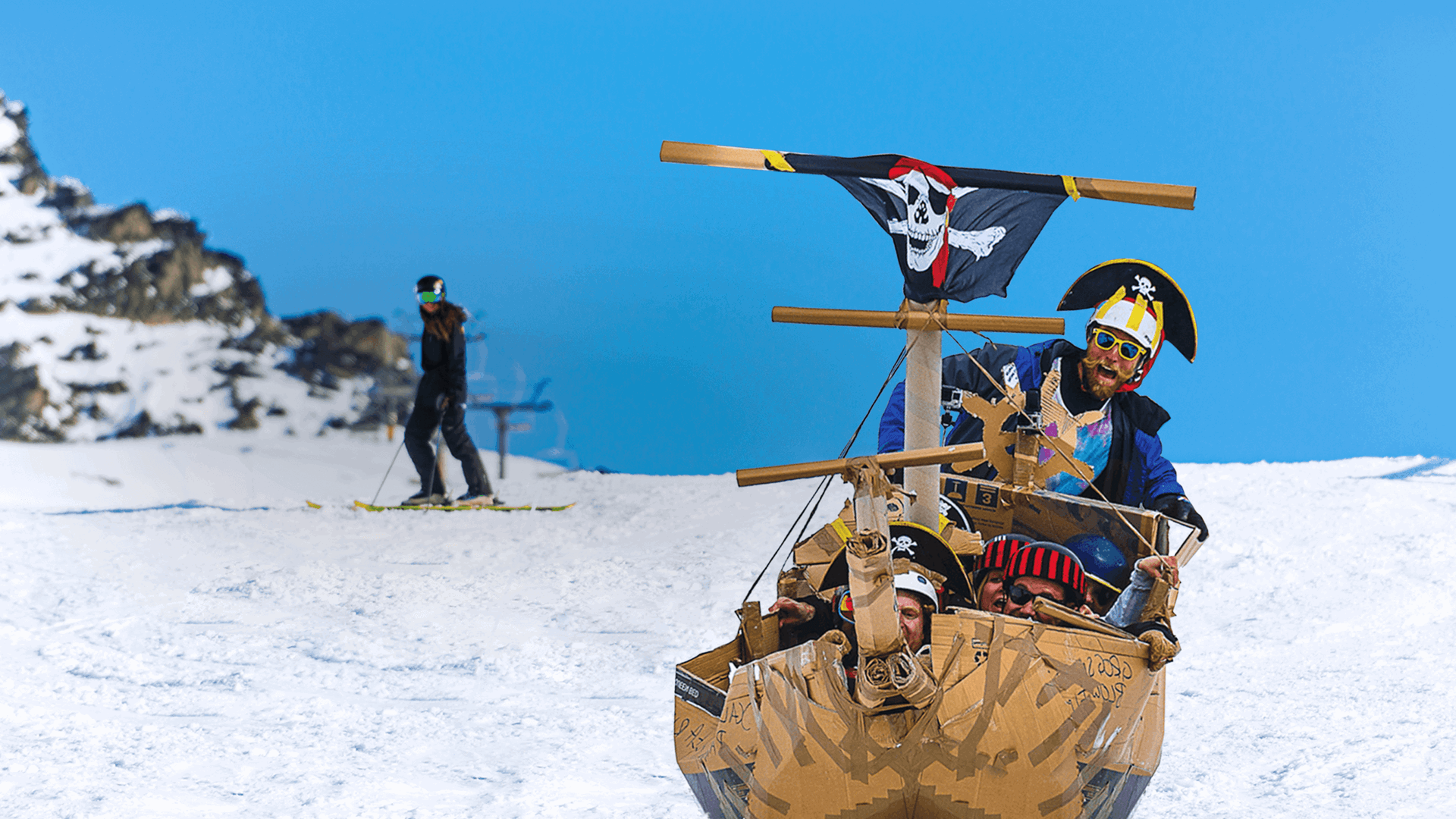 Talk Like a Pirate Day
September 19 | 9:30 AM - 3:00 PM
Ahoy, me hearties!! Are ye ready for today's piratey tricks? 
The Remarkables Adaptive Program hosts a day of fun competitions in conjunction with International Talk like a Pirate Day. Arrgh! 
All proceeds from these events will directly benefit the Remarkables Adaptive Program.
Treasure Hunt
Starting at 10am and fun for everyone, search for the pirate's hidden booty across the mountain! Single entry - $5. Family entry - $15.  
Peg Leg Endurance Race
Shiver me timbers! This is a team endurance event where teams obtain sponsorship for each lap completed between 9:30am and 11:30am. Entry is open to anyone, please request an entry form below.
A fun course will be set up on Alta Blue and racers will complete the course on one ski with or without an outrigger.
Teams may consist of up to 5 members and must hand in a completed registration form on or before September 19.
Teams are to obtain sponsorship for each lap completed with a gold coin contribution.
Team laps will be recorded throughout the day and a prize will be awarded to the top fundraising team.
Pick up your registration forms from the Administrative or Snowsports offices or via the link below.
Best Beard Competition
Avast ye bucaneers! We want to see ye best whiskers - from moustaches to goatees to muttonchops! There's lots o' loot up for grabs, so come show off ye wooly faces. Judging starts at high noon! Be warned, there'll be no hornswaggling today!
Pirate Ship Race 
All hands, heave-ho! The famous Pirate Ship Race starts at 1pm adjacent to the S'Curvey Basin chairlift. This event is open to NZSki staff only, but our crew have worked hard to craft their mighty ships out of upcycled cardboard, so come watch hilarity ensue as they sail towards the finish line!