Kaitiakitanga comes from the word Kaitiaki, meaning a person or group who are recognised as guardians to preserve, protect and foster an area. It signifies a strong relationship between the people and the environment and is a guiding principle for our operations at The Remarkables.
The Remarkables is committed to caring for our planet and ensuring snow for future generations by implementing excellent environmental management practices.
Our landscape is the backbone to our operations and the reason we love what we do. We see ourselves as responsible Kaitiaki or guardians and are dedicated to protecting our environment, leaving it in a better state than we found it.
Protect, Restore and Foster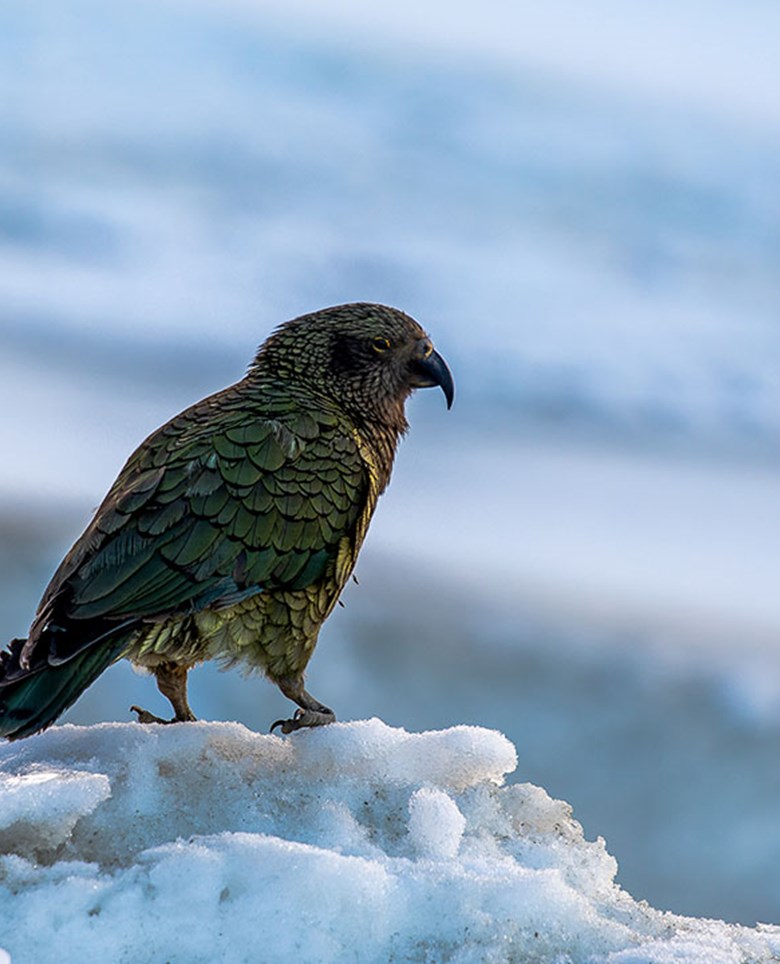 Kea Conservation Trust
We have a five-year partnership with The Kea Conservation Trust to work together to bring back the kea. Through this partnership we provide funds for research and education, volunteer our time to help monitor kea, and work to ensure the mountain is a habitable environment for them enjoy.

We encourage you to report any kea sightings you have at The Remarkables or other spots around the Wakatipu on the link below. This is a valuable tool for the Kea Conservation Trust in conducting their research and monitoring the health of the kea population.
Report Kea Sightings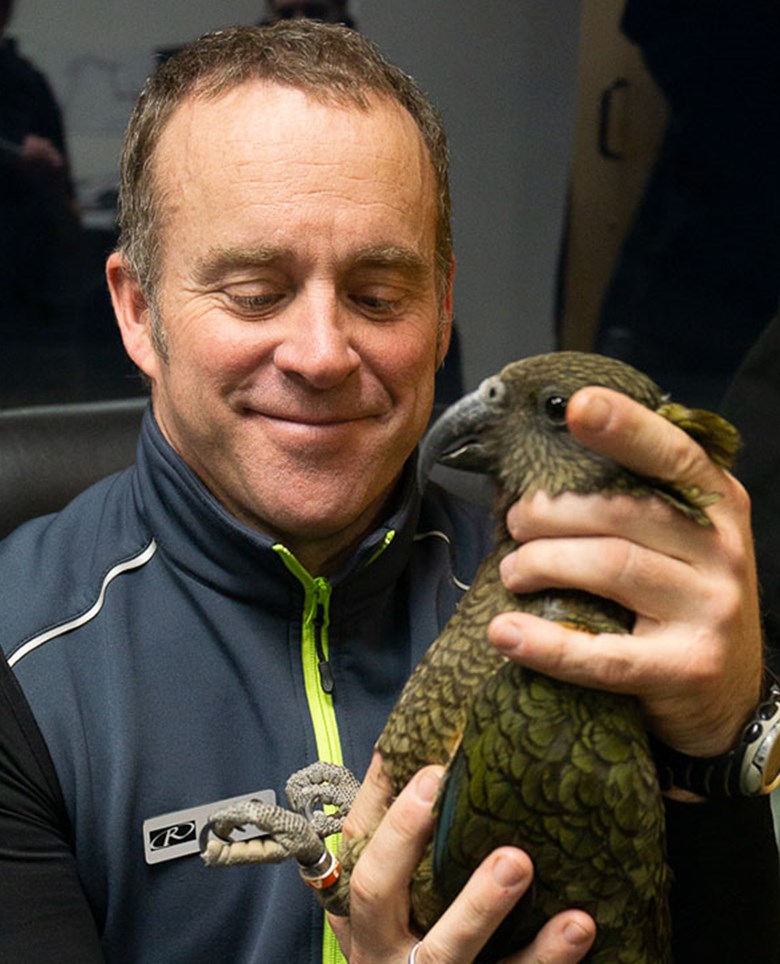 The Remarkables Kea
In 2019 we had 7-8 kea living at The Remarkables. We worked with the Kea Conservation Trust to catch the birds to measure them, check their blood levels for lead and band their legs so we can monitor their progress.

We managed to catch and release five of the cheeky parrots, all were male and healthy.

If you spot any kea with a band on their leg you can look them up to see if they are part of the crew that live at The Remarkables during winter!
Kea Database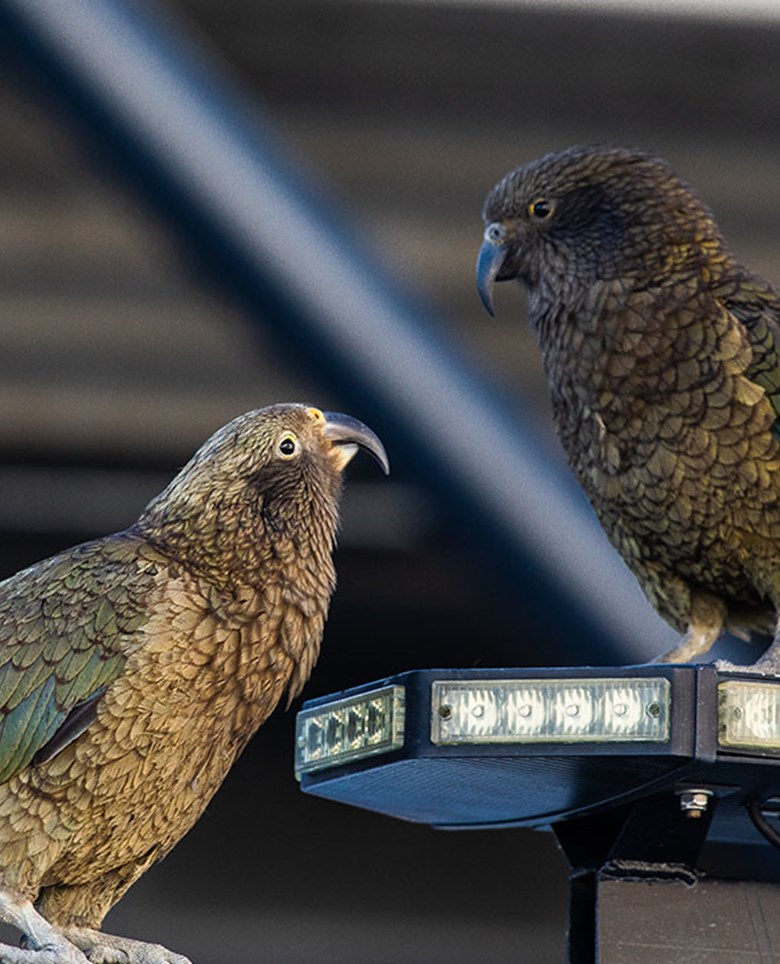 Pest Control
During summer we have over 55 traps set up along the access road to get rid of unwanted pests from our mountain. These traps are monitored weekly and to date we have eliminated over 130 predators including possums, mustelids (stoats and ferrets) and rats.

Our summer staff also spend time chopping down any wilding pines and other non-native plants from along the access road.

We want our mountain to be a safe environment with thriving native flora for our birds like the kea to enjoy.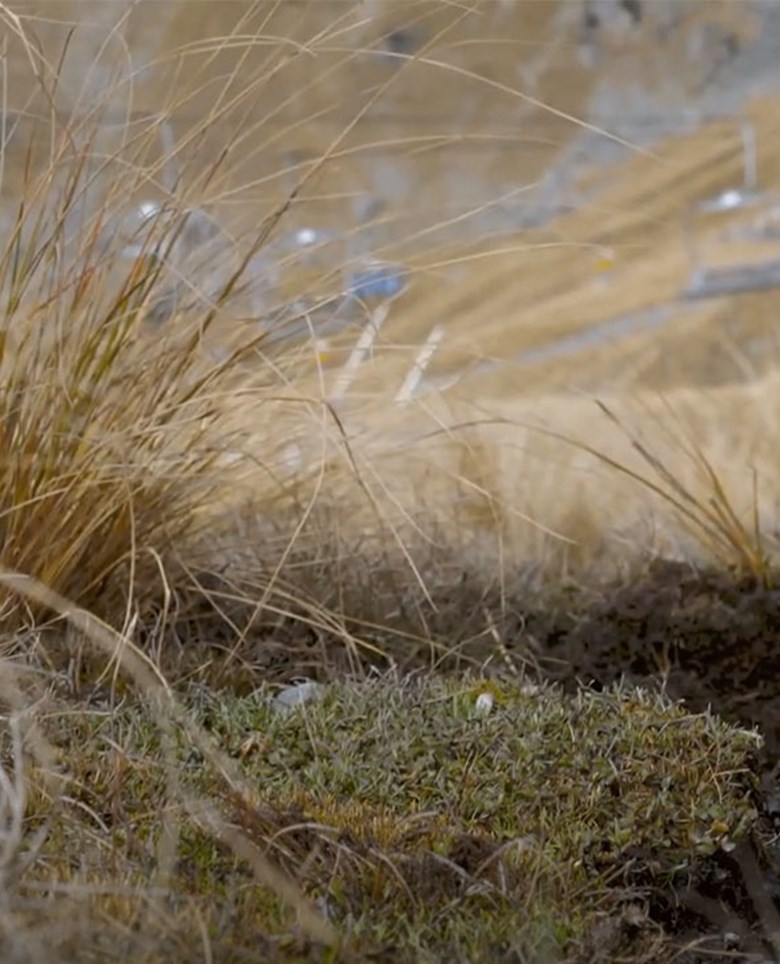 Restoration & Revegetation
When planning new trails and infrastructure we are very careful to guarantee the least amount of impact on our environment possible and restore and enrich the landscape once the developments take place.

If we are modifying land for trails or infrastructure, any native flora that might be disturbed is removed and propagated in other areas of the mountain. When it's time, these plants go back to the development area and are re-planted to ensure the landscape is restored.

As well as restoring areas where development takes place, we also revegetate other areas of the ski area. Seeds from native plants are hand-collected, taken to a nursery to grow, then returned, and planted across the mountain.

We use seed from plants already in our environment to make certain the mountain is planted with flora that are native to, and bred for, our unique alpine conditions.

We have over 8,000 native plants in nurseries to plant over the next couple of years.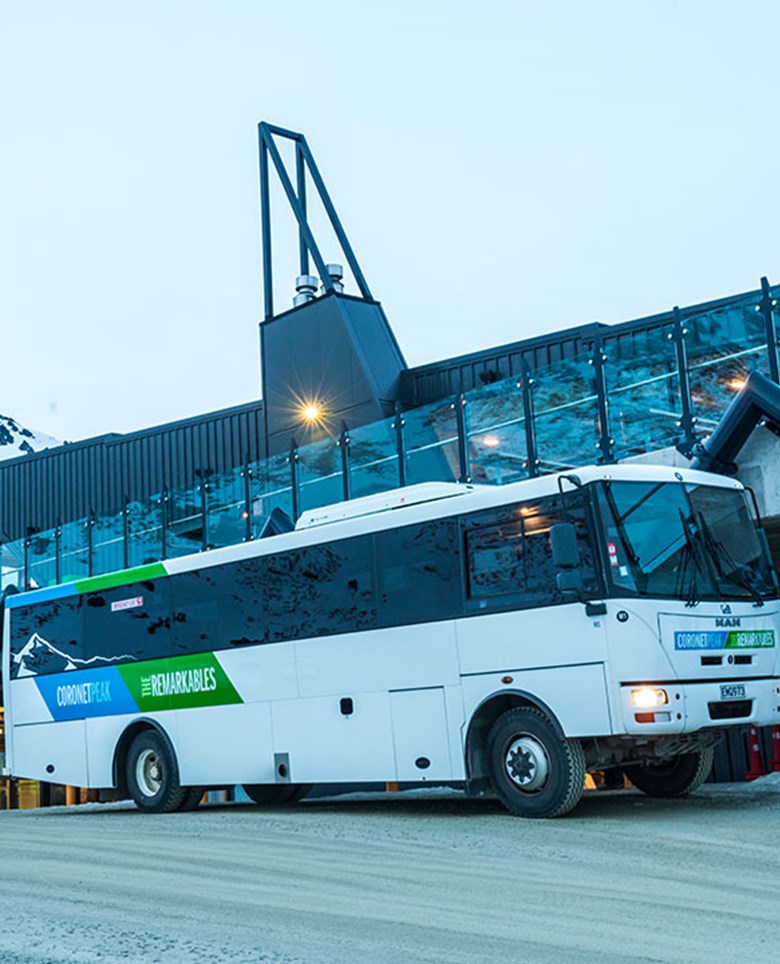 Transport
We encourage all our guests to ride-share or to take our buses up the mountain to help cut carbon emissions down.

One of our buses can offset 50-60 car trips. In 2018 this meant our buses eliminated over 52,000 car trips to our Queenstown ski areas.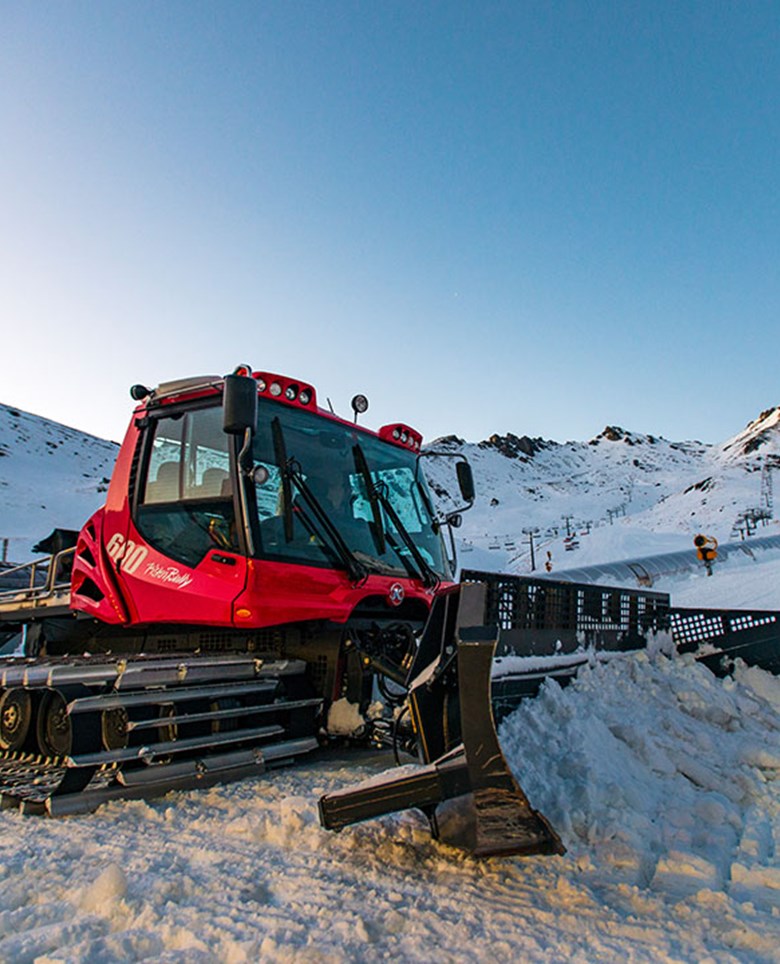 On the Snow
Our snowmaking machines are state of the art which means they're energy efficient when using both power and water to make snow. All the water in our snow making reservoirs is recycled, coming from natural sources like rain or snow melt.

Our fleet of groomers are being upgraded with new PB600s featuring SnowSAT. SnowSAT is a program that allows our team to groom slopes more efficiently. As they drive over snow, SnowSAT measures the amount of snow underneath the groomer ensuring we only take it from areas where there is excess and push it to areas that need it. This new system means 15% less power and diesel used when grooming our slopes.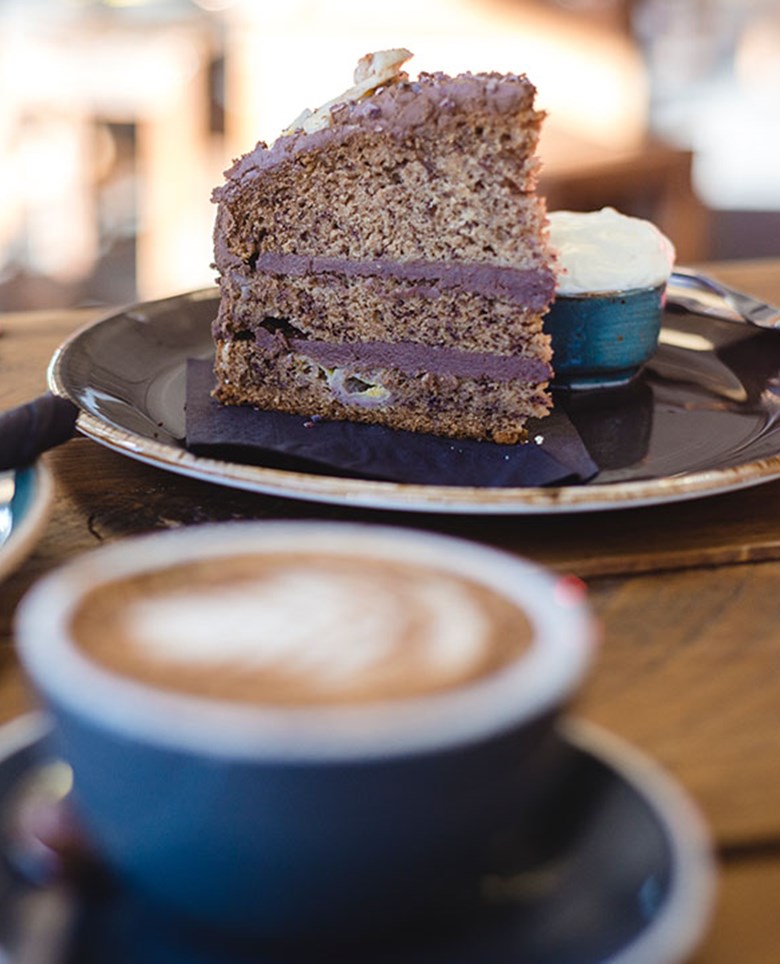 Waste Reduction
Over the past couple of years, we have significantly reduced waste in our café and restaurant through a few different initiatives:

- Replaced all single packet sauces with catering size bottles so guests can help themselves
- Replaced single-use plastic food packaging with ceramic dishes or compostable/recyclable boxes
- Replaced all takeaway cups with ceramic cups, saving over 70,000 coffee cups from going to landfill 2019
- Installed three drinking fountains, removing paper cups and replacing them with re-usable ones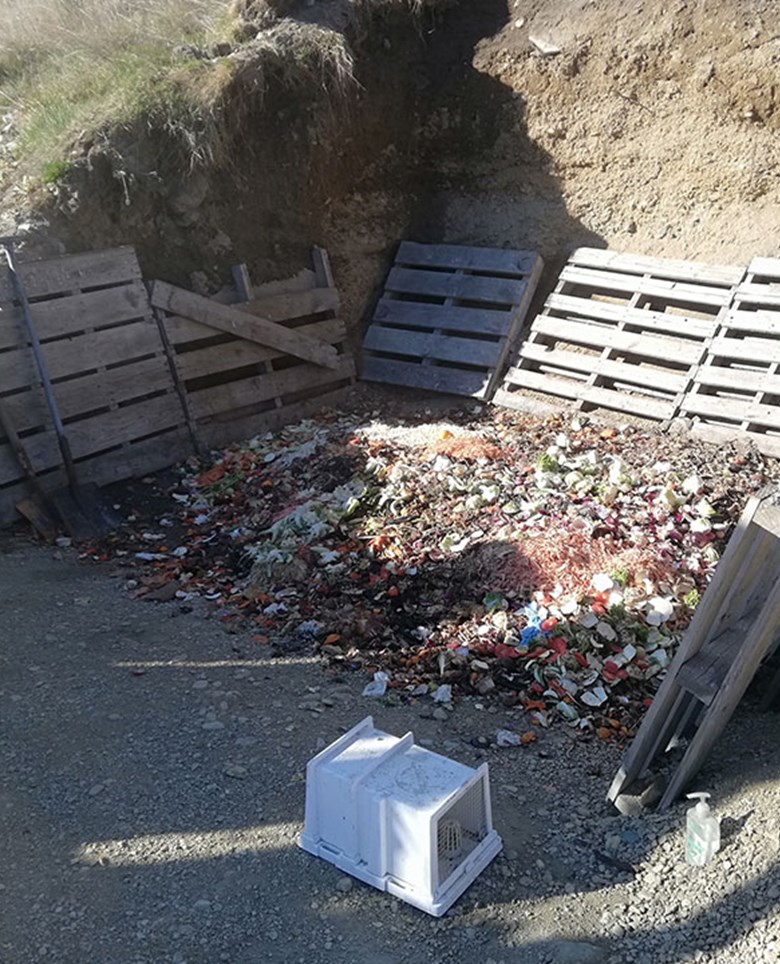 Food & Beverage Recycling
As well as reducing waste we have a couple of recycling initiatives we're pretty proud of.

Our cardboard bailer compacts our cardboard waste on mountain meaning less trips transporting it off the mountain to the recycle centre reducing emissions.

All our compostable waste, including coffee grinds, is collected and taken to our big compost pit at the bottom of the access road.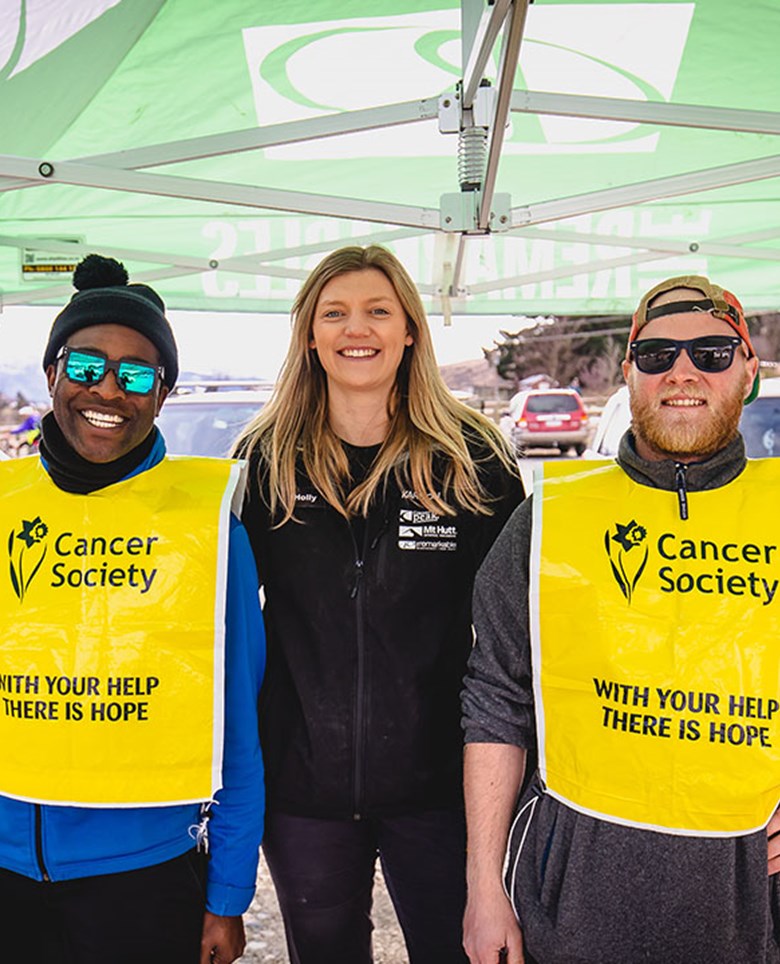 Our Community
Our work needs to be wider reaching that just our ski area. So last year we donated additional funds to the Kea Conservation Trust for their Ben Lomond project to research kea living there, update signage to educate visitors about kea and lay traplines to get rid of pests.

We also run events during winter to help raise funds for community groups like our annual Run up the Road event that supports the Cancer Society.
Partnering to Bring Back the Birds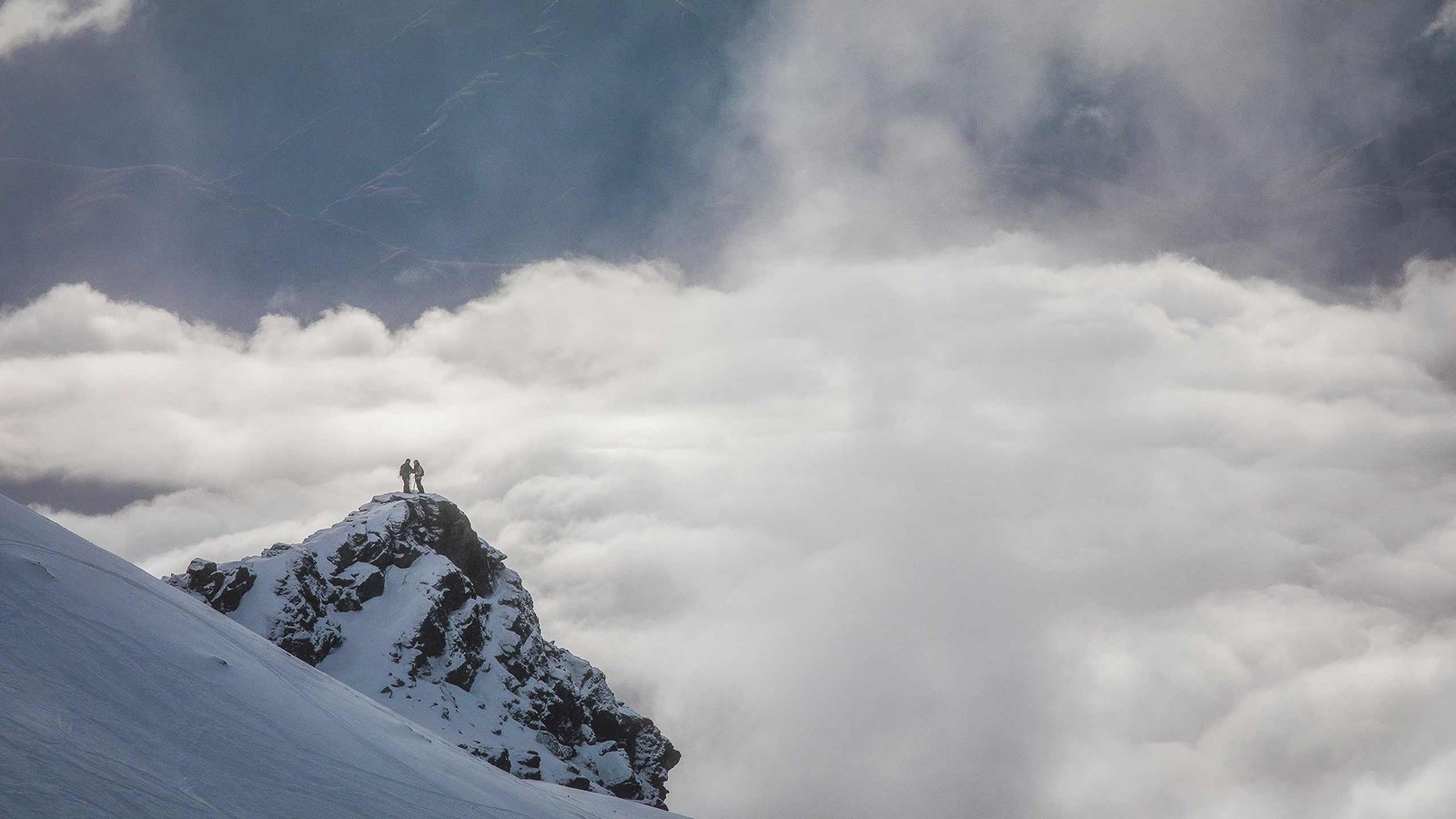 NZSki is partnering with Kea Conservation Trust, providing a sizeable charitable donation as well as helping raise funds and awareness about this endangered parrot that is native to our alpine environments at The Remarkables and at Mt Hutt. At Coronet Peak, where the falcon is more common, a portion of funds will go toward enriching the environment for these birds, including ongoing native planting, plus trapping to capture predators. This partnership goes much deeper than that. As part of our commitment to local schools we are also bringing them along on the journey, supporting them with funds to support kea conservation education within their curriculum, and engaging with them for trapping and native flora revegetation programmes. We will also encourage and create opportunities for staff, our local community and guests to support this with voluntary planting, trapping and donations. Conserving and enriching our alpine environment is something we all feel strongly about. This is a great way to put all our efforts into a single important focus which is keeping our precious birds here and helping sustain their habitat for future generations – theirs and ours!