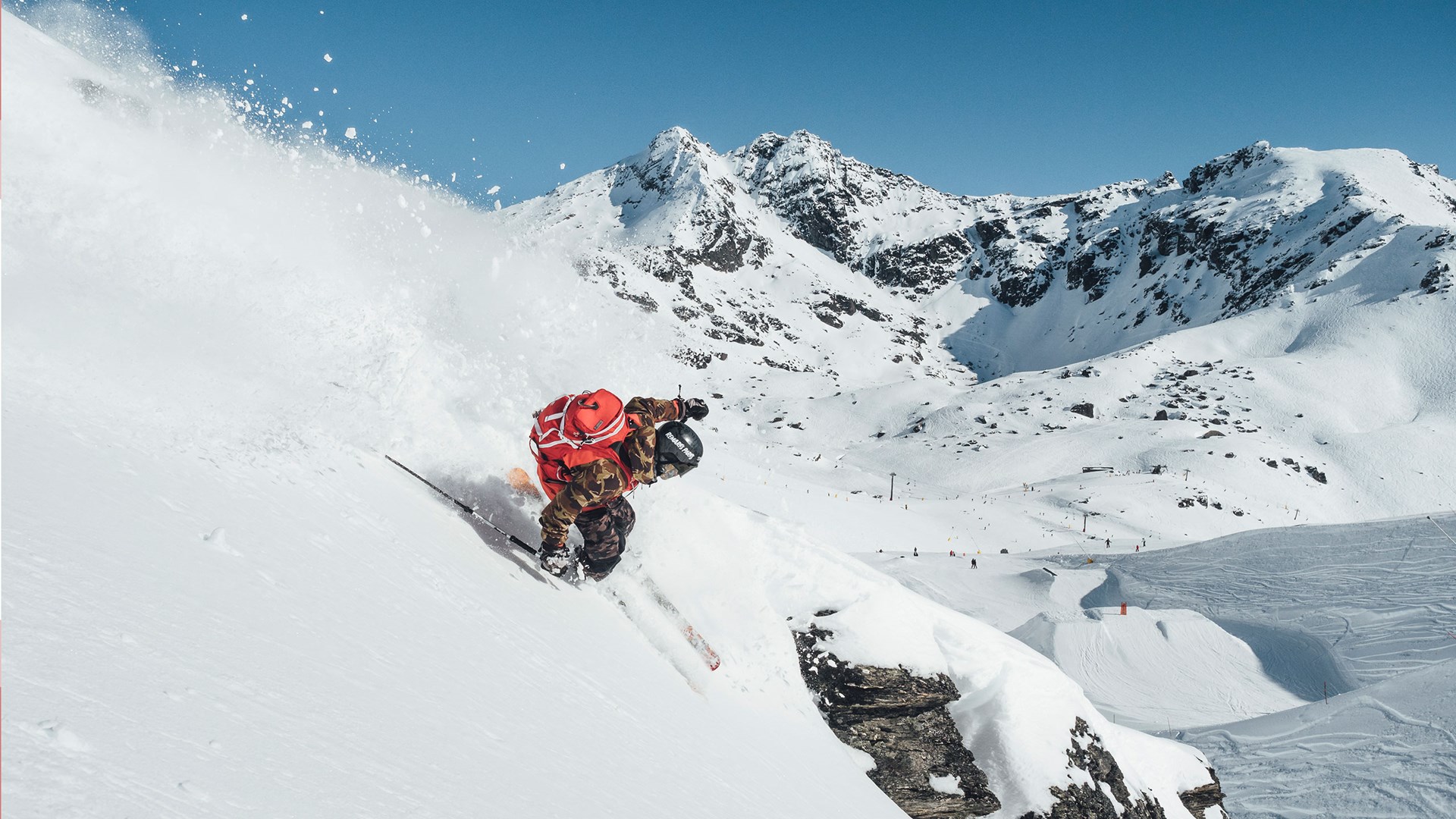 The Remarkables
Touring & Backcountry
Stay safe & explore the backcountry
We want to keep you safe while you get out and skin up at The Remarkables! 
When Ski Patrol are conducting avalanche control work with explosives there is no inbounds ski touring allowed outside of the designated uphill route. Access to Shadow Basin, Upper Curvey Basin and Sugar Bowl is prohibited. Alta Turquoise to Alta Lake is the designated safe skiing touring route and is the only permitted access to the backcountry while ski patrol is conducting avalanche control work.
Please always come past the patrol building to check access status.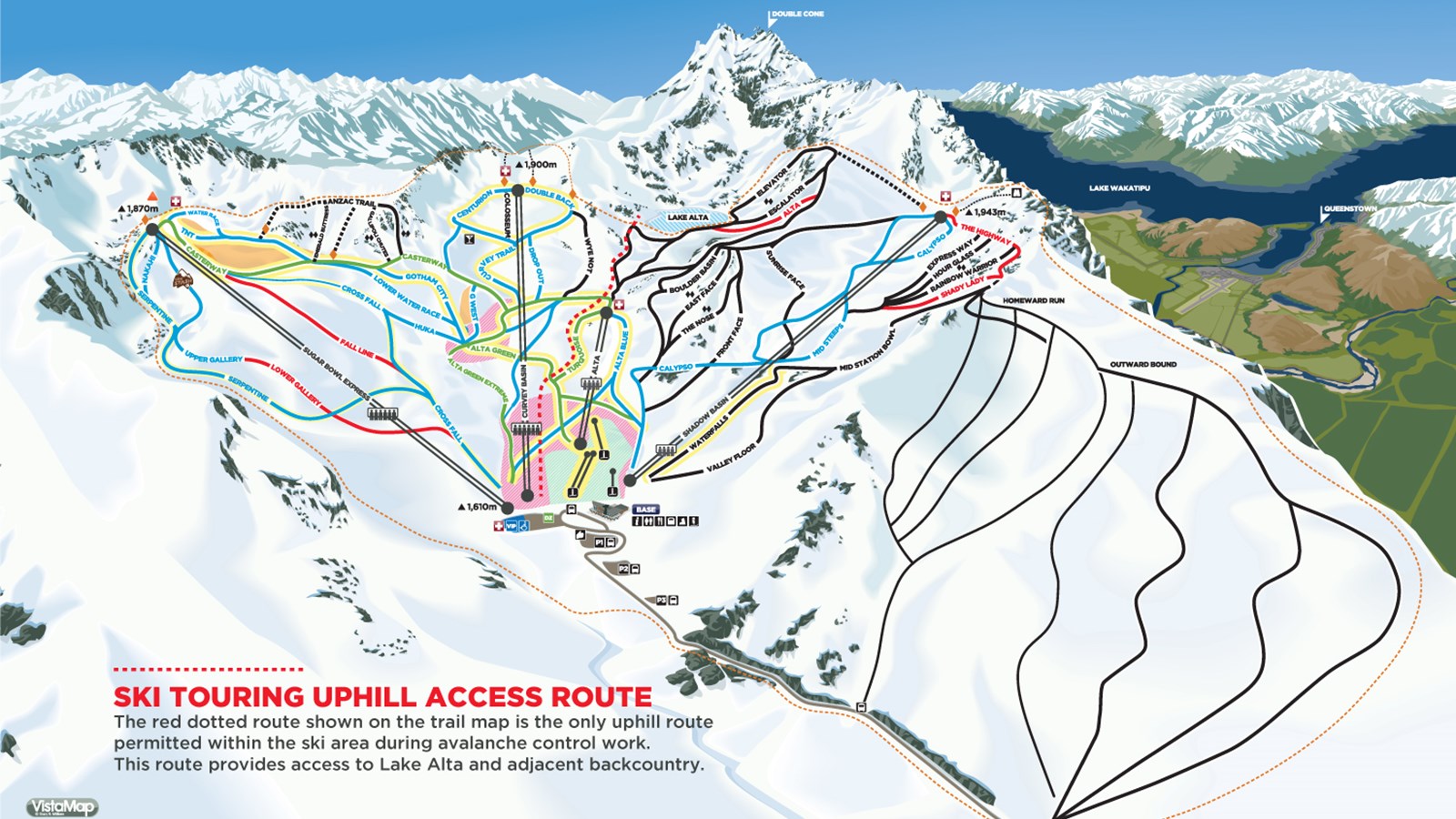 The highest risks for ski tourers within the ski area are:
Risk of injury or death from avalanches and explosives.
Disorientation in poor weather or darkness while skiing or riding.
Skiing/riding or falling leading to injury and hypothermia.
Collision with winch groomer cables, Skidoos, and stationary equipment.
Winch cables are sometimes hard to see and can be buried beneath the snow. There have been cases of winch cables moving causing death.
Skidoos take a long time to stop and may not be able to avoid a collision if you are in their path.
Visibility can be severely limited by factors such as cloud, snow/snowmaking, and lights from machinery. Never assume that you have been seen by machinery. 
Please follow these safety tips: 
Always go past the Patrol Building when going ski touring for essential access and backcountry information.
Do not go alone; bring a friend, and let someone know when you expect to return and when to call emergency services for help.
Ski down what you skin up, so you are aware of conditions and operations.
Read the avalanche bulletin appropriate to the terrain you intend to access particularly if going into the backcountry.
Uphill traffic must use outside of trails and remain visible from above at all times.
Give any operational machinery a wide berth and stay at least 100m away. Never assume the operator has seen you.
Head torches must be worn and we recommend that high vis is worn also.
The Remarkables does not provide Patrol response when closed, or for incidents outside the ski area. Please call 111 for all such emergencies.
Take responsibility for your own safety and be equipped.
Avalanches happen, so it's important to choose your terrain wisely. The Remarkables access is managed carefully by The Remarkables Patrol.
It is good practice to provide a contact person with details of your backcountry trip. You can also pop into our Ski Patrol office at any time during opening hours to check on local conditions. Please be aware that our Ski Patrol do not patrol outside the Ski Area Boundary and only venture here in the case of a known emergency. You need to be well prepared and self-sufficient.
Please visit the Mountain Safety website for details on what is required to ensure a safe backcountry adventure. Other useful links include: