Ready to get a bit sendy? The Remarkables parks offer 7 different parks for every type of rider. The progression is great and the stoke level is high!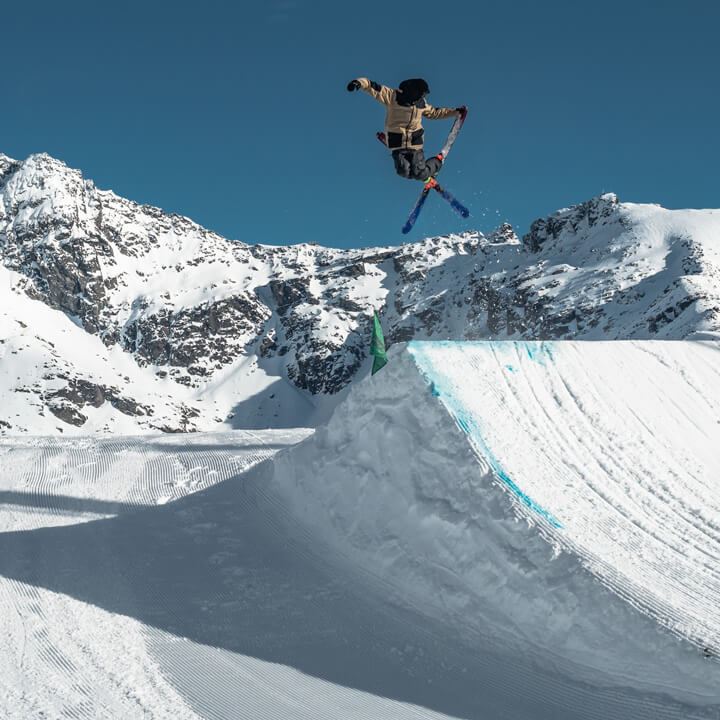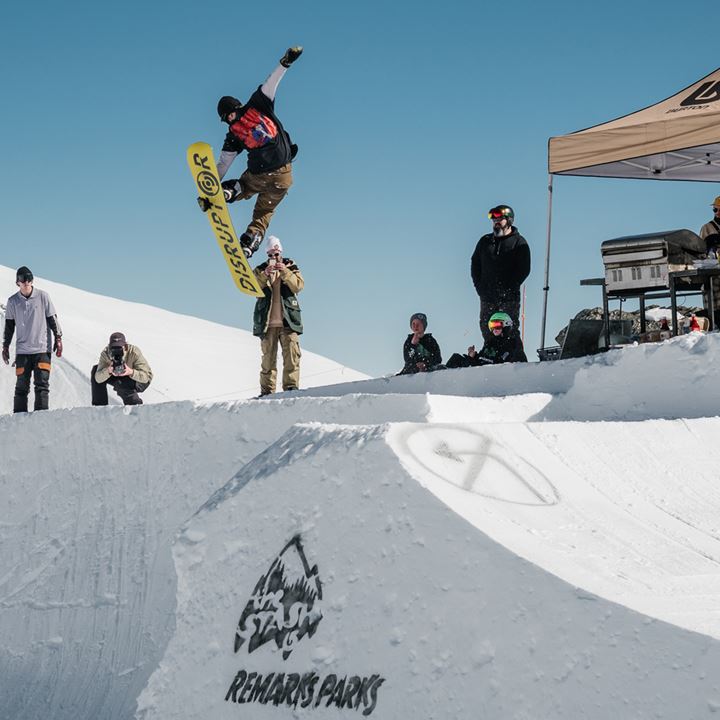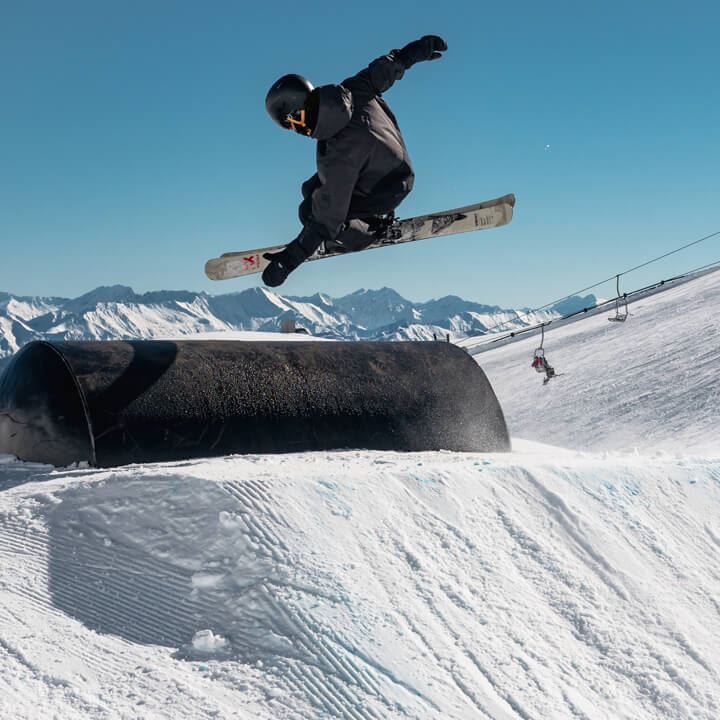 Advanced Parks
Big Line
- Fat Tube Down Rail & Large Cannon Rail
- 35' Step Down Jump
- 40' Step Down Jump,
- 45' Step Up Jump
- Large Cannon Rail

Expert features designed to challenge the aspiring professional. This is the site of our Slopestyle events held throughout the season and your opportunity to see where you rank among the nation's best.
Burton Stash
- Features: Too many to list!

The Burton Stash is a concept park personally designed by Jake Burton and legendary snowboarder Craig Kelly. One of only six in the world and the only one in the Southern hemisphere, it is a natural course constructed from organic elements.
G-West
- Banked turns
- Hip with skewed take – off
- Hitching post
- Quad kink rail
- Series of offset rollers and table tops

The final leg of our top to bottom park run begins with a handful of berms and then flows through several other boardercross features before ending at the bottom of Sugar chairlift.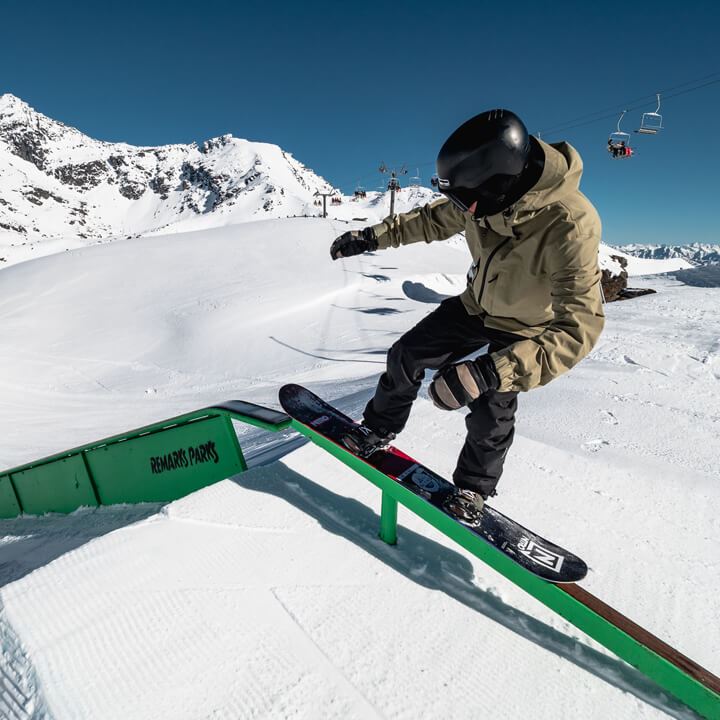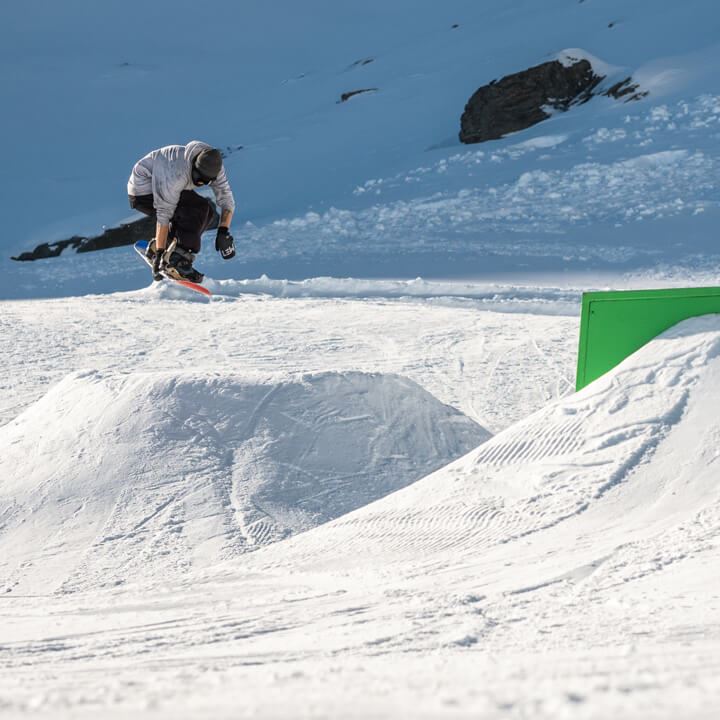 Intermediate Park
Medium Park
- Boxes: 1
- Jumps: 5+
- Rails: 6+
- Snowbowl Feature

This park is all about flow and creativity, a choice of features on each terrace allows you to pick your own line through an assortment of jumps and rails.
Hike Park
- Wide flat box
- Fat Tube down rail
- Rhythm section

The Hike Park is located above the top of Sugar chairlift and provides a range of basic features for all ability levels. This park is the local's favourite and the ultimate training ground for learning new tricks or playing a game of S.H.R.E.D. with your mates.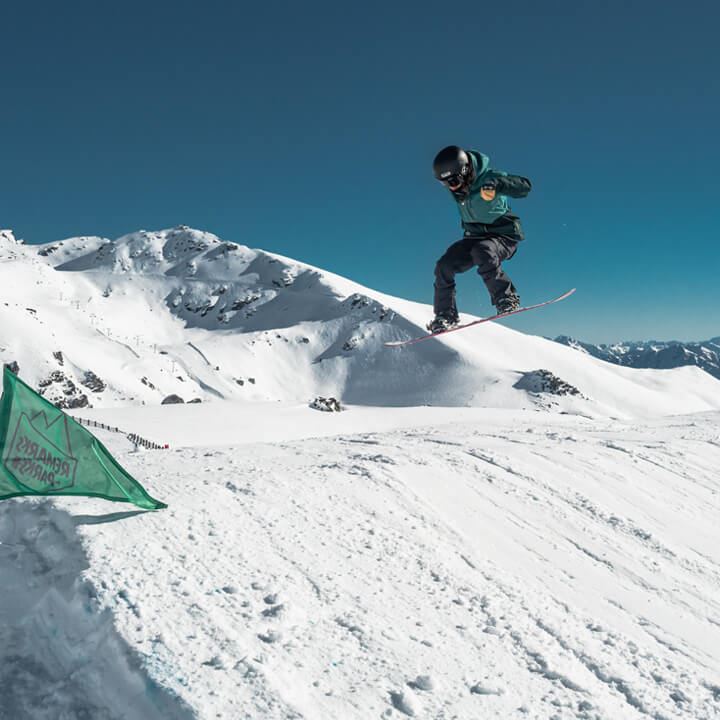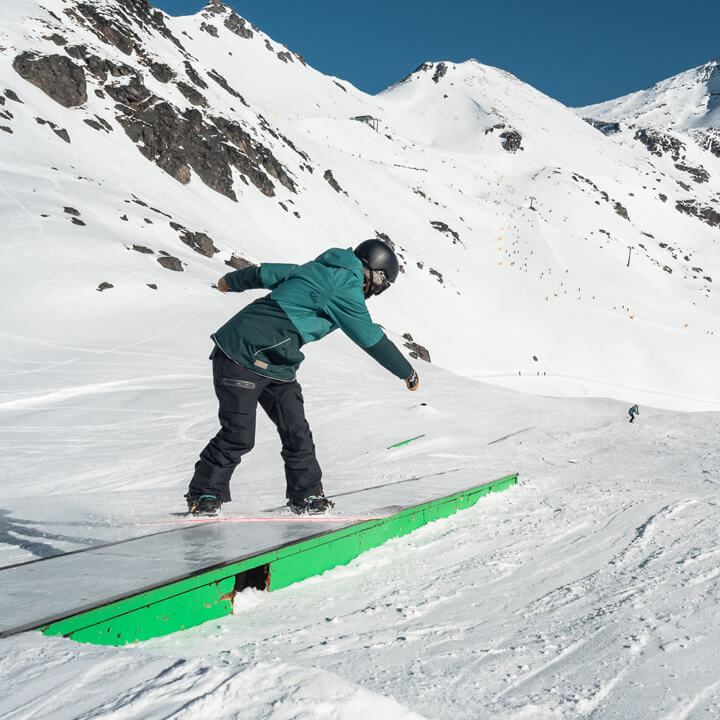 Beginner Parks
Beginner Park
- Box: 4
- Jumps: 4
- Snow Spine
- Small Hip

The rush of flowing through the Beginner's park will be enough to turn anyone into an adrenaline junkie. Features are designed for progression and lend themselves to stomping your first rail, performing a grab and then spinning your first 360.
Alta Park
- Small Rollers
- Whale Tail Snow Feature
- Beginner box.

The first step into Remarks Parks network of progressive freestyle terrain, located at the top of Alta chairlift. Freestyle park with extra small features designed to gently introduce the sensation of sliding steel and defying gravity.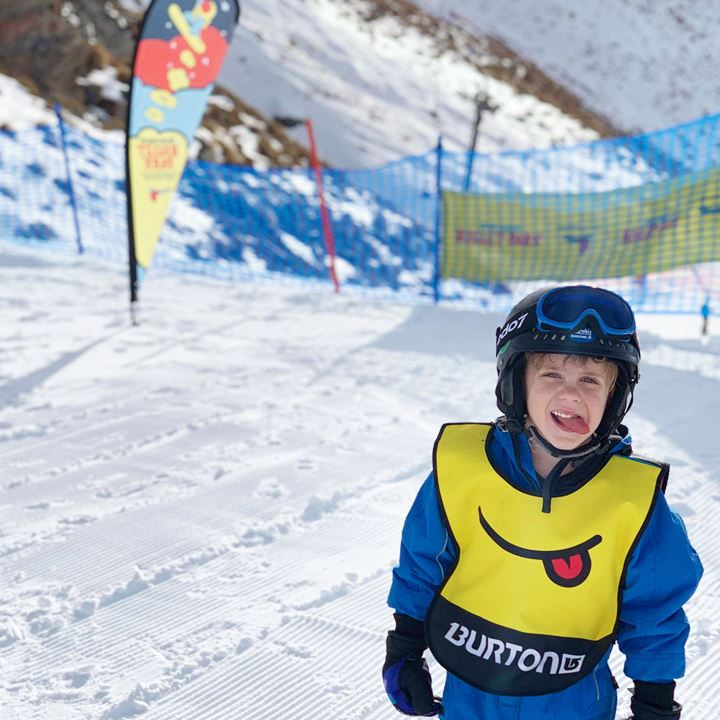 Burton Riglet Park
Burton Riglet Park
Calling all mini shredders! Come out and slide across mini-features tailored just for you. The Burton Riglet Park is designed to create a fun and engaging environment for kids and get families riding together! Now the Burton Riglet Park is incorporated into our Mini-Kea program for kids 4-5 years.