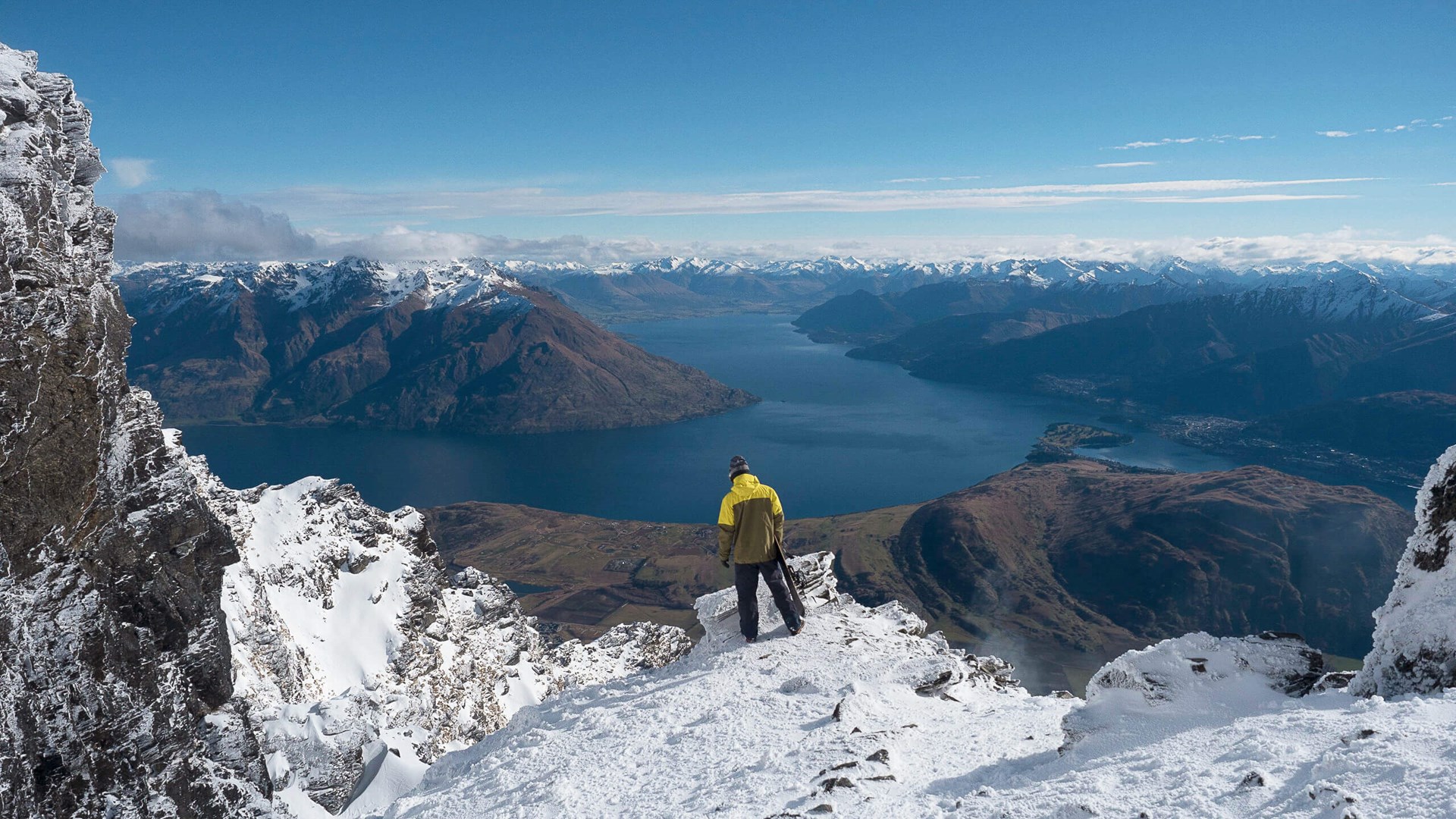 Five reasons to choose Queenstown as your winter holiday
If you are new around here, one thing you need to know about me is that I love the cold, I love winter and I LOVE snowboarding. It is one of my biggest passions and I spend all year ticking down the days until those sweet ski lifts start spinning. I'm a rare breed I know, I thrive in winter conditions, pass me a cosy blanket, log fire, and mulled wine over a beach trip any day.
I'm here to inspire you to visit Queenstown this winter so let's get into it.
The ski areas are open
Yes, the main reason to visit Queenstown this winter is for the slopes. Two epic mountains offering everything you could need to make your winter ski trip dreams come alive. Both ski areas are within a short drive of Queenstown and open in June. They boast a range of terrain, appealing to all ages and abilities.
So if you are getting on a board for the first time, perfecting those turns, or here to discover some epic powder in the back bowls there is a mountain for you!
Don't forget, Coronet Peak is the home of first tracks and night skiing here in New Zealand meaning that you can ski or board from sunrise to sunset, how epic is that? Both mountains offer a ski school for the rookies and lessons for the intermediate riders looking to up their game.
On mountain rentals and a bus system make travelling to and from Queenstown easy without the added bulk of gear.

The mountains are epic
I will say it louder for those in the back. Our mountains are epic. Whether you are planning to hike them, ski down them, or just sip a cold one and stare at them. They are unavoidable in this town and when covered in a blanket of snow it's pretty easy to snap that perfect postcard shot you have been longing for. Seriously though, the two Queenstown ski fields are awesome, Coronet Peak and The Remarkables are home to arguably some of the best terrain in the country for all abilities.
If you fancy a little wintery hike in the mountains head up Queenstown Hill or take the drive out to Bob's Cove. If you have alpine experience and are equipped for snow and ice, Ben Lomond and the Moonlight Track provide epic backcountry views over the Southern Alps.
Don't fancy a hike but still want to get those wintery mountain top views? Ride Shadow Basin at The Remarkables and the Gondola at Coronet Peak and take advantage of their viewing platforms, then hop back on the lift and ride down, easy.
There is so much to do
Queenstown is an activity metropolis. There is so much to do in this town sometimes it can be pretty overwhelming to fit it all in. If your priority is to ride as many laps of the slopes, then I'm with you there. Save some night-time activities for the group like sampling the après scene, head out to Dorothy Brown's cinema in Arrowtown for a cute date night or, get your whole group to brave The Fear Factory. Half days are made possible up the mountain thanks to the early access of First Tracks meaning you could spend an afternoon wandering the laneways in Queenstown or heading out for a scenic stroll around Lake Hayes. Plan your days for optimal ski time but be sure to squeeze in some other Queenstown goods while you are here.
The home of night skiing at Coronet Peak
You heard me right. When the sun goes down, the lights come on and you can ride the night away illuminated by the base building with huge floodlights leading the way. Guest musical appearances make for an epic night and if you are done for the day, grab a hot mulled wine and stand around the various fire pits reflecting on how epic your decision to come to Queenstown this winter was. Fun for all the family too, with regular scavenger hunts and more, it's an epic way to round off a day skiing on Coronet Peak.
The Après scene is pretty epic
Cosy bars, log fires, warm beverages, and wintery vibes welcome you to Queenstown for a night of Après Ski. The magical and mystical part of a ski holiday is when the boots come off and round two of fun begins. Opt to stay up Coronet Peak and indulge in a little night ski activity like previously mentioned or get yourself into Queenstown. If there's a crew of you Fat Badgers make a 20-inch pizza big enough to share, or hit World Bar for some seriously good food and drink. If you are a little undecided, like me, why not grab take out from a few places and head to Perky's floating bar where you can BYO food and purchase drinks on board. The best place to watch the sun go down after a full day on the slopes.
Snow lovers, ski enthusiasts, and adventure lovers unite, Queenstown is ready and waiting. Is this picturesque winter paradise on your New Zealand bucket list?
See you soon!