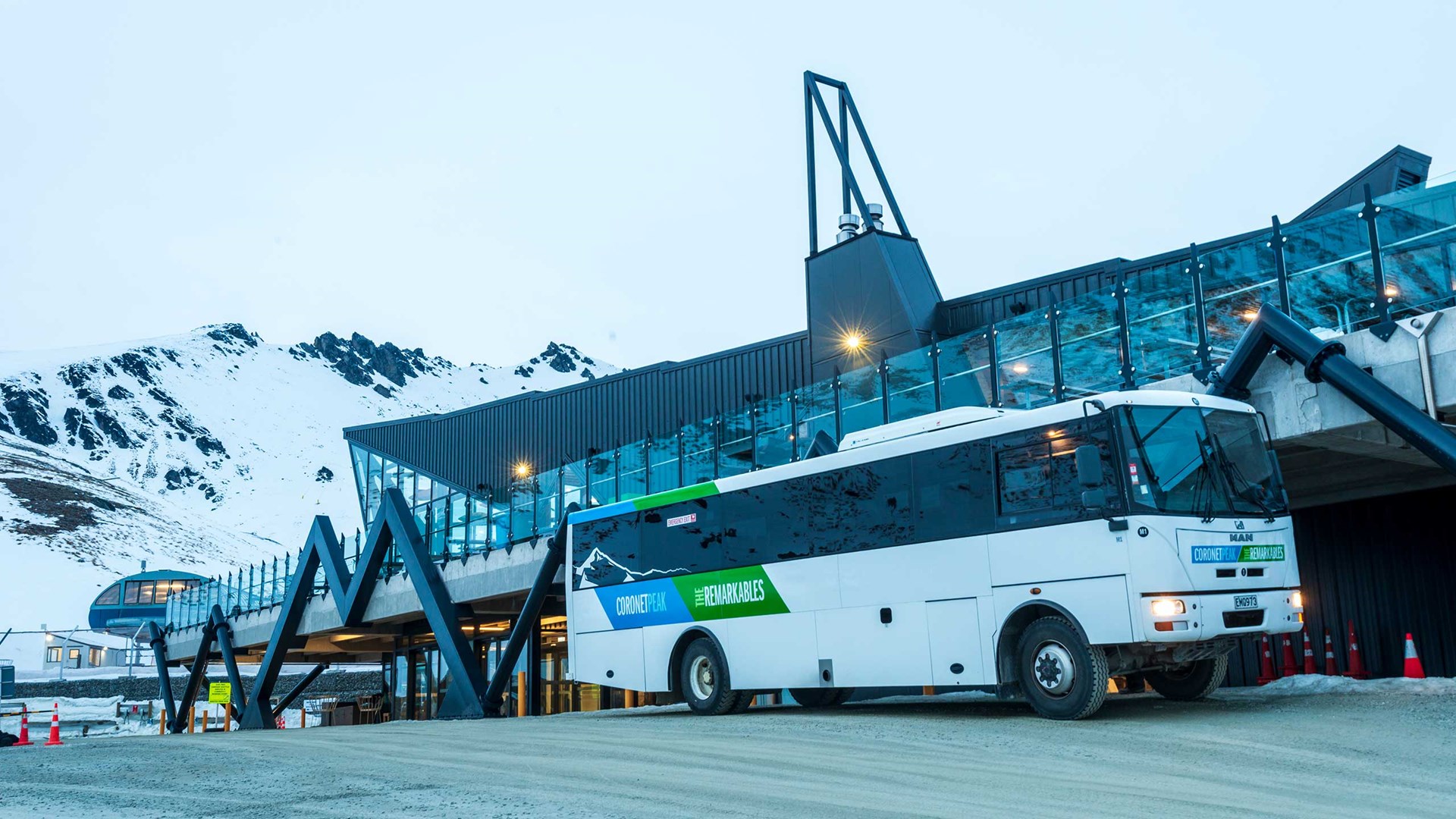 Getting to the mountain this winter
We know you're all keen to hit the slopes this year so we've got some updates to make it easier for you to get up the mountain!
We have taken your feedback on board and are making some changes to our transport offering and carparking for winter 2022. These changes have come about to ensure everyone gets up The Remarkables to enjoy some turns, especially on those bluebird days, and to assist wider efforts to reduce our carbon emissions.
Throughout the season our websites will be constantly updated for road and snow conditions so that's the best place to get the most up-to-date information.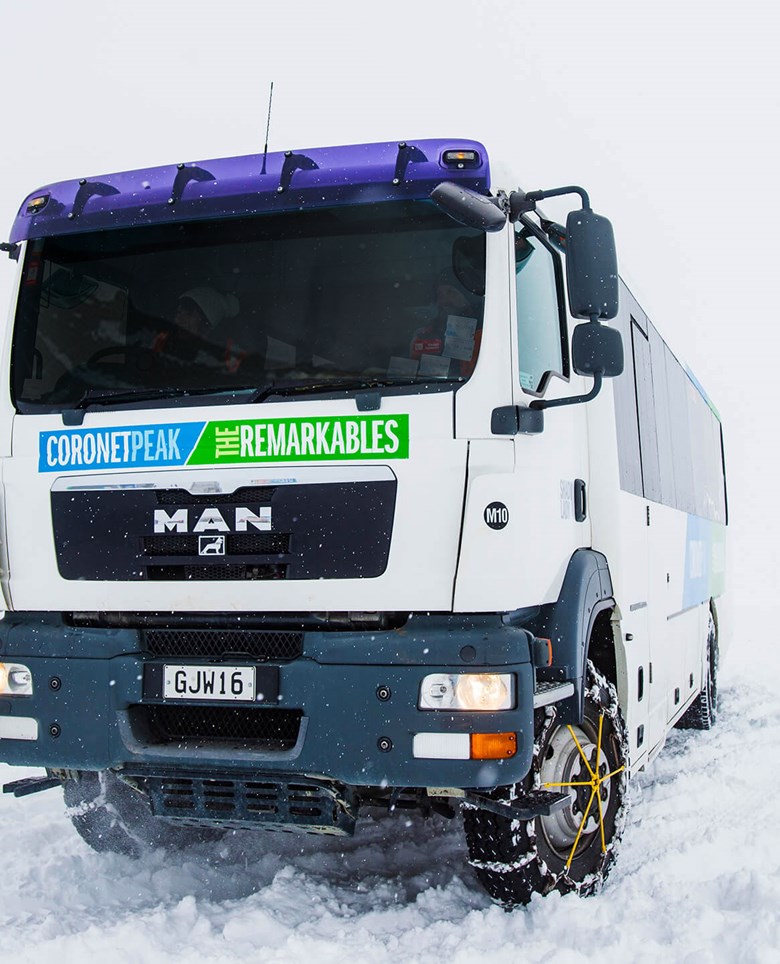 Ski Bus Transport
The Express Ski Bus offers transport to The Remarkables or Coronet Peak from Central Queenstown for $20 per person with return ticket included. Staying in a hotel? Check out our list of hotel pick up points (please note these must be booked in advance). We're also offering Park and Ride this year from the bottom of The Remarkables access road for $15 (please note this can be purchased from the kiosk or Guest Services only).
Purchase your bus pass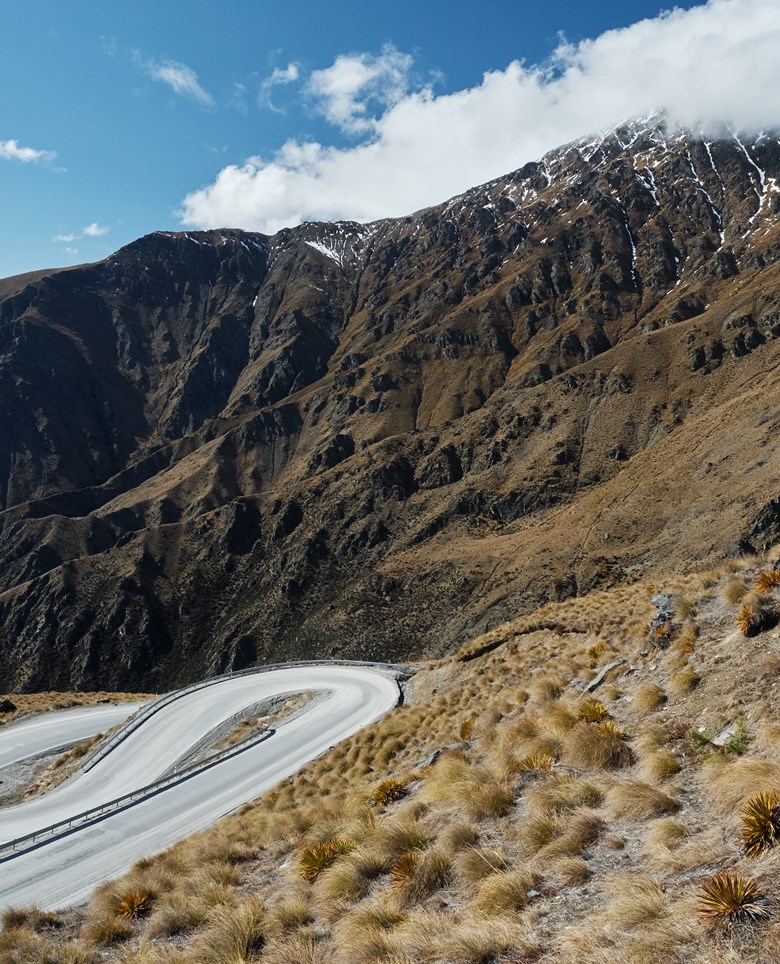 Park and Ride
Park at the bottom of The Remarkables access road and grab a ride up to the top with our Park and Ride bus service. This service includes a return trip from the bottom and can be purchased for $15 from the info booth at the bottom of the road. Bus departs daily at the access road carpark from 8am to 11:30am and departs the mountain between 1:30pm and 4:30pm.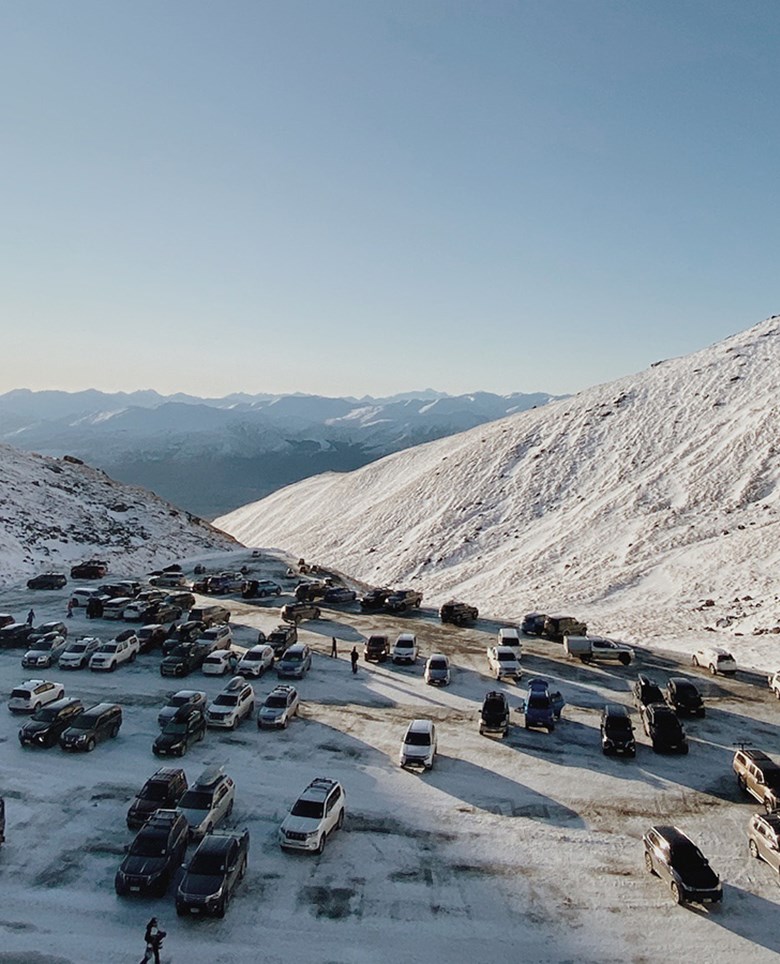 Carpool Priority Days
During school holidays, busy weekends or on bluebird powder days, 'Carpool Priority Days' are used to ensure efficient management of our traffic flow. We will make the call for a 'Carpool Priority Day' the night before and update our website then, so keep an eye out.

A Carpool Priority Day means:

1. Vehicles carrying three or more guests, or single-parent families, will have priority to top carparks

2. Vehicles carrying less than three guests will be directed to our lower carparks and can jump on our shuttles from there

3. We encourage you to use our Drop Zone. It's the easiest way to unload your passengers and gear at the base building before parking
Check our snow report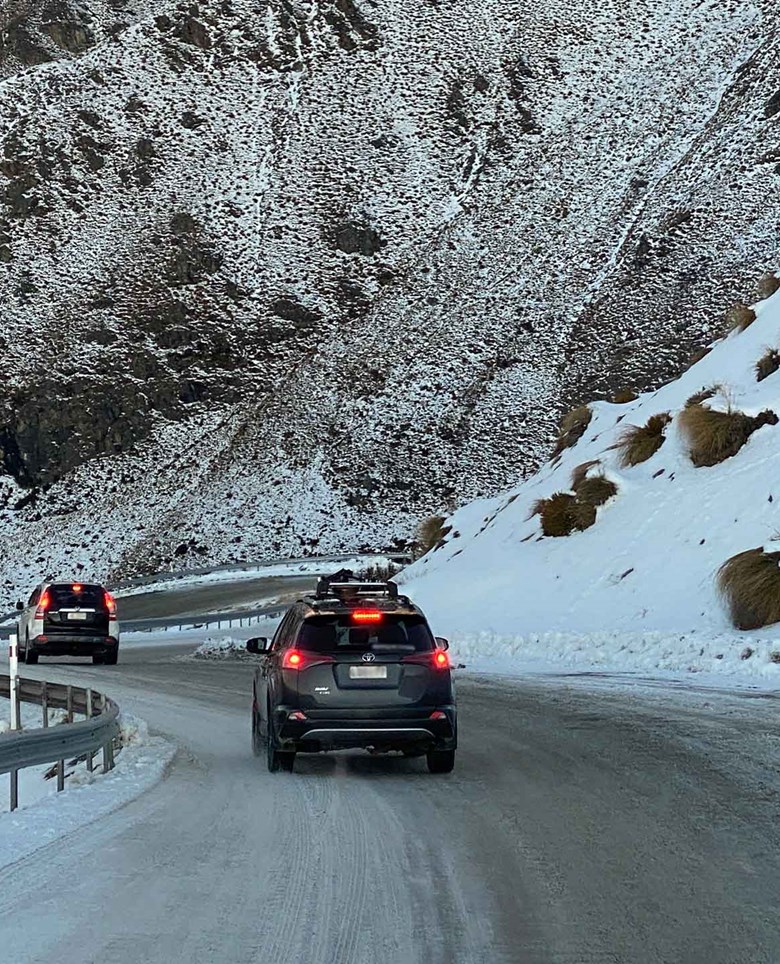 Carpark Capacity
If our carparks are full:

1. We will be closing the road, so we'll ask you to keep an eye on our website. When the road reopens, carparks will become available.

2. You can still catch the bus. If you check our website and the roads are closed, you can still jump on our Express Ski Bus for $20 return or $15 from The Remarkables Access road.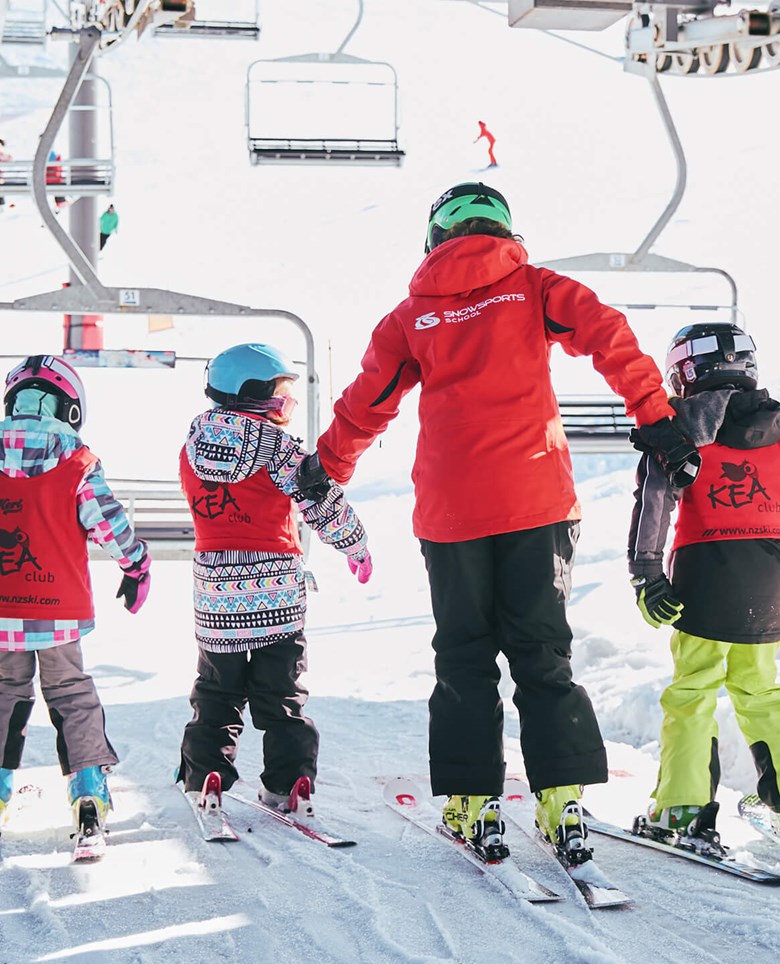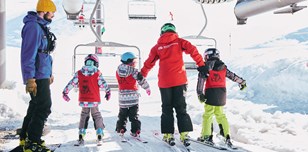 School Holiday Park & Ride
During the July NZ School holidays (8 – 24 July) Park & Ride will be available from the centre of Queenstown. You'll get free parking for the day in Man St carpark when you purchase an Express Ski Bus ticket, then you can hop on the bus at 9 Duke St and head up the mountain.

To claim your free parking:

• Enter the Man Street carpark, take a ticket from the entry machine, and park up for the day.
• Head to the Station Building at 9 Duke Street. Check in at the transport desk and staff will validate your parking ticket upon purchase of or presentation of a valid NZSki bus ticket.
Please hang onto this validated parking ticket - you will need it to exit the carpark at the end of the day!
• Free parking lasts for 14 hours, if you exit the carpark after this time, standard parking charges apply.

For more information about the Man Street carpark including height restrictions see the link below.
Man St Carpark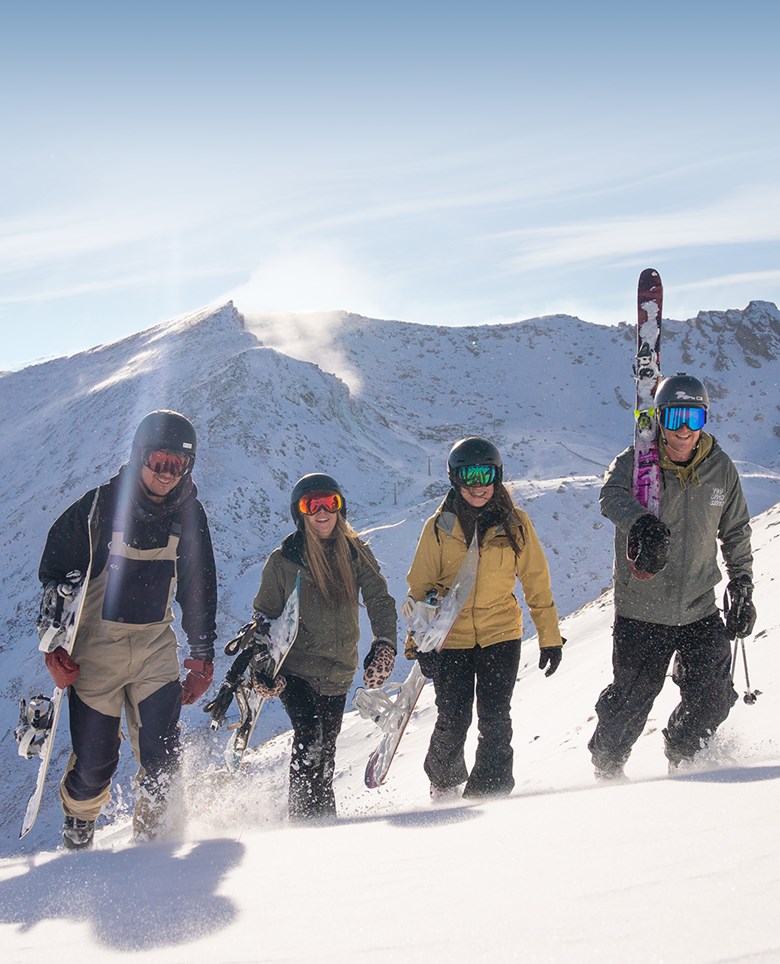 Ridesharing is Rad
Ridesharing is rad! Carpool with your mates to score the best carparks or check out snowriders.nz connect with other skiers and riders wanting to get to the mountains. You'll meet great people and reduce our impact on the environment!
Visit Snowriders.nz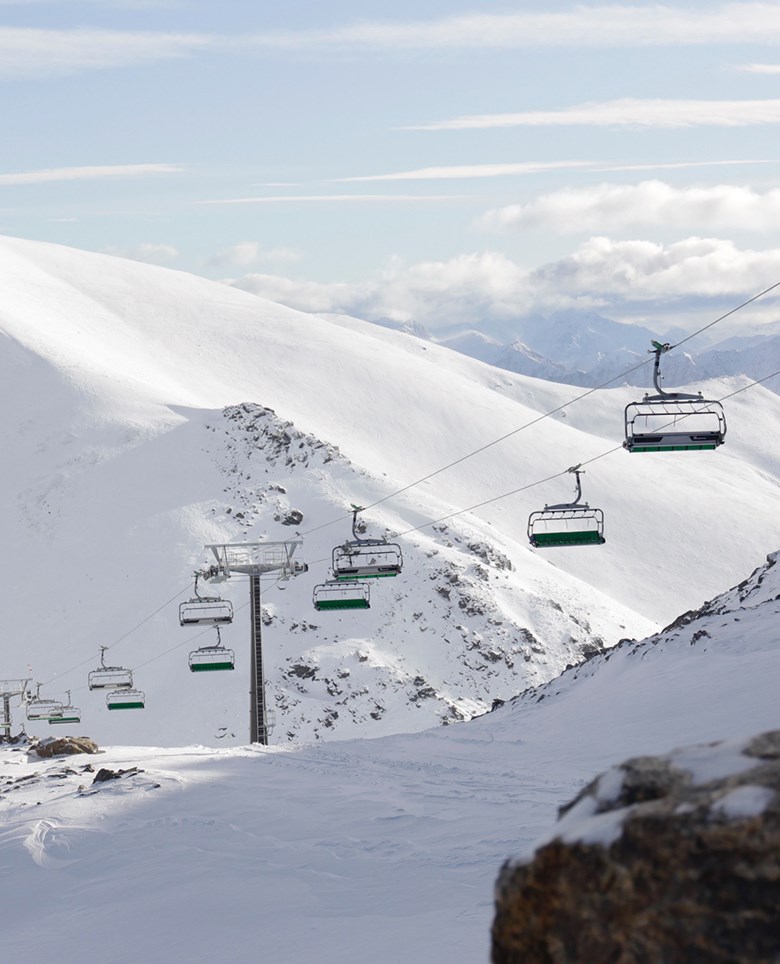 Other Information
Accessible parking near the base buildings will be available for our adaptive guests (providing that there are spaces available). We will try our best to accommodate guests who have children or require access to the drop zones for any other reason. Our friendly roads crew are here to help and will use their discretion on a case-by-case basis.