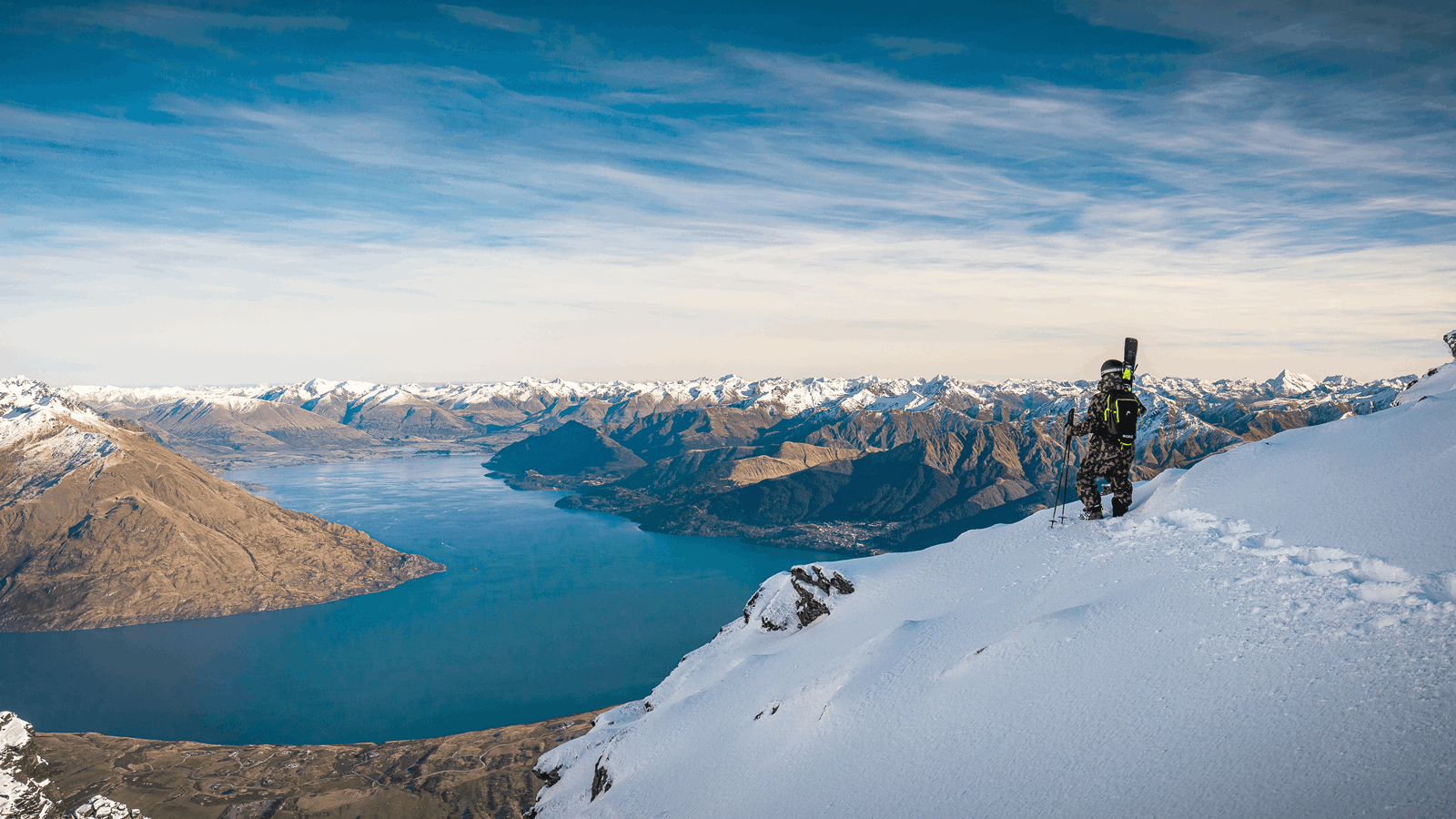 While we are in level 2 there will be some things that look different on our mountains to ensure we keep everyone safe.
If you are visiting our slopes we ask you remember three main principles: 
You must have a MyPass card as contact tracing is mandatory
Keep your distance from people you don't know
Please practice good hygiene, stay home if you are unwell, wash your hands and sneeze or cough into your elbow
Below we've outlined what you can expect while enjoying the slopes at level 2. Thank you for your patience while we get into the swing of things! 
What to expect at level 2
Health & Safety at Level 2
The health and safety of all our customers and staff is of the upmost importance to us. Some of the things you can expect under level 2:
We will be following government guidelines for level 2
You must have a MyPass card if visiting the mountain as contact tracing is mandatory
Covid-19 QR codes will be placed around the mountain so you can check-in on the government app
Please stay home if you are unwell

Increased cleaning especially in high-traffic areas and surfaces

We will be following government guidelines in regard to PPE

We have increased our educational messaging about what to expect at level 2

Please be patient and keep your distance from others on the mountain

We continue to review guidelines and update our procedures to ensure we can provide you with a safe environment at our resort.  

We continue to follow the government and Ministry of Health's guidelines. You can find out more here –

 

covid19.govt.nz
Visiting our mountains & Contact Tracing
Contact Tracing
If you are visiting our mountain at level 2 you must have a MyPass card or get one as soon as you arrive. This is the card that your ski pass is loaded on.
These cards allow us to meet our contact tracing requirements and you will need to scan them to get onto chairlifts and into our dining areas.
If you don't have a MyPass card when you arrive on mountain, you must visit our Guest Services team first to register your details and get a card.
If you do have a MyPass card already then we ask that you head straight out on to the slopes. Our indoor spaces will be controlled areas where we will have limited capacity.
Please help us by keeping your contact details up to date. You can find out more about how to register and do that below. 
If you are just visiting to site see or play in the snow, we do ask you have a MyPass card too. You can purchase a $0 visitor pass online, then print it at our kiosks on mountain. 
https://shop.theremarkables.co.nz/visitor
Visiting our mountain
If you drive up to The Remarkables we ask you to use your car as your base lodge. Put your gear on here, use it for shelter or when you have your picnic lunch. 
Our dining areas and base area are going to have limited capacity and no space to leave bags like we usually do. 
If you have a pass already then just hit the slopes, please avoid our indoor areas unless you need visit them. 
Ski Bus Transport
It's now mandatory for everyone on public transport to wear a face covering.
This means if you are catching one of our ski buses from town or car park shuttles on the mountain you will need a face covering. 
Face coverings can either be single use or reusable. 
A single-use face covering can only be worn once, and you should throw it away after wearing it.
Fabric reusable face coverings can be washed and reused.
A face covering could be a mask, your ski buff, a scarf or shirt and must cover your nose and mouth. For more information visit covid19.govt.nz 
The interior surfaces of our buses will be wiped down twice every day with hospital grade disinfectant and a hospital grade air-conditioning disinfectant is sprayed into our ducting and coils every day. 
I want to buy a pass
This season we are encouraging contactless purchasing by offering customers 10% off lift passes and lesson products online to 
If you have purchased your product online, you can print your email confirmation or have it on your phone, then scan it at our touch-less kiosks on mountain to print your pass. 
If you need assistance purchasing online send us an email to info@nzski.com or call 0800 697 547 and we'll be able to help.
Managing Physical Distancing
At level 2 we need to limit capacity on our mountain to ensure we can responsibly manage physical distancing and keep everyone safe.
At The Remarkables this means we will reach capacity when car park 3 is full.
If you are travelling alone we may direct you to a lower car park to help us limit the volume of guests who will need to take a shuttle.
We appreciate your understanding for the responsibility we have to ensure all guests can maintain appropriate physical distancing while enjoying the slopes.  
Zones on our mountains and what they mean
Each mountain will have different coloured zones to provide information about what is expected in each area. These will be coloured red, orange and green.
Red zones represent confined areas. These zones are places like our restaurants where we will be limiting capacity to 100 people, implementing 1x metre physical distancing, and ensuring contact tracing is undertaken.
Orange zones represent controlled areas. These zones are places that include places like our lift queues. In these areas 1x metre distancing is required, and contact tracing will be implemented through MyPass cards.
Green zones are uncontrolled areas. These are places like the slopes, car parks and decking areas. Here we encourage you to keep 2x metres distance from those not in your bubble and maintain good hygiene.
Driving to our mountain
If you are driving up the mountain, please drop your passengers and gear off at our drop zones before parking. This will allow us to reduce the number of guests who need to take a car park shuttle.
 While you are in the car parks waiting for car park shuttles, you need to keep a 2x metre distance between you and people you don't know. We may also ask you to load your own gear onto the shuttles.
Our car park shuttles will be operating at about 50% capacity so we appreciate your patience as it may take us a little longer to move everyone about.
Guest services and rentals
Our Guest Services and Retail areas are green zones which mean we ask that you maintain 2x metre distancing from anyone not in your bubble.
Our Rental area is an orange zone, so you need to keep 1x metre distance from others and scan your MyPass card when you enter the area. 
Our team can still provide you with all the gear you need to enjoy the slopes. We will be regularly sanitizing helmets, boots, clothing and ski poles.
Lift queues and chairlifts
Our lift queues, chairlifts, gondolas, surface lifts and T-Bars are considered orange zones. This means you can stand in queues and travel on chairlifts with others in your bubble. But you must keep a 1x metre distance between yourself and other guests you don't know. Just remember tip to tail while in the queue!
We do ask that when you are using chairlifts, gondolas or T-bars you wear gloves.
Our staff will be regularly disinfecting every chair, gondola and t-bar and other high touch points around the lift areas.
With physical distancing in lift queues things might move a little slower than usual so we appreciate your patience and kindness while everyone enjoys the slopes.
As of 1st September, the Ministry of Health has advised updated protocols for riding the chairlift: 
If you are wearing a face mask/face covering and are comfortable riding on the chair with others from outside your bubble that are also wearing face masks we can now load the chair to full capacity with mixed bubbles! 
Please still keep physical distance in the lift queues and respect others and their comfort zones.
Our ever helpful Lift operators will be there to help explain and get everyone sorted. Be patient and kind as we adjust (again) to ski field operations in a global pandemic.
Food & Beverage
Our F&B areas will be operating under the Ministry of Health guidelines for hospitality. We appreciate your patience with us at level 2 as we will have limited capacity in our restaurants and take away café areas.
Coronet Peak and The Remarkables
We have created two 100x person dining spaces in our main restaurant area. These will operate with table service and guests will need to check in with their MyPass cards. Our tables will be spaced appropriately and we'll be keeping high cleaning standards.
The barista bar will be take away only and serve coffee and cabinet food. We ask that you maintain 2x metres distance from those not in your bubbles. We will have floor markings and signage to help you navigate this.
If you are bringing your own lunch to the mountain, please eat at your car so that we can keep enough space in the cafés and decks for those who have not brought their own food to the resort. Our indoor dining areas will only be able to be accessed by those eating in our restaurants. We will also have reduced seating capacity on our deck areas to ensure everyone can maintain physical distancing.  
Our water bubblers will be disabled but you will still have access to the water fountain tap to fill your drink bottles.
Snow Sports and Skiwiland
We will still be running snow sports lessons at level 2.
All lesson sizes will be limited to ensure the group can maintain appropriate safety and distancing.
We will still be operating Skiwiland.
Our Staff
Our staff will be ensuring they do everything they can to keep themselves and our guests safe while on mountain.
Our staff who are feeling unwell will be asked to stay at home, or sent home if they become unwell on the mountain.  
We will be keeping track of all staff who are on shift every day.
In our Snow centre
If you are visiting our snow centre, please keep a 2x metre distance between you and others not in your bubble at all time.
We are going cashless
This year we won't be accepting any cash in our F&B outlets or in guest services to purchase products. 

Please ensure you have a debit or credit card, or you have loaded money on to your MyPass card prior to arriving on mountain. 
For more information
If you have any further questions please email info@nzski.com. Please remember we are experiencing a high number of calls and emails so appreciate your patience while we get back to you.