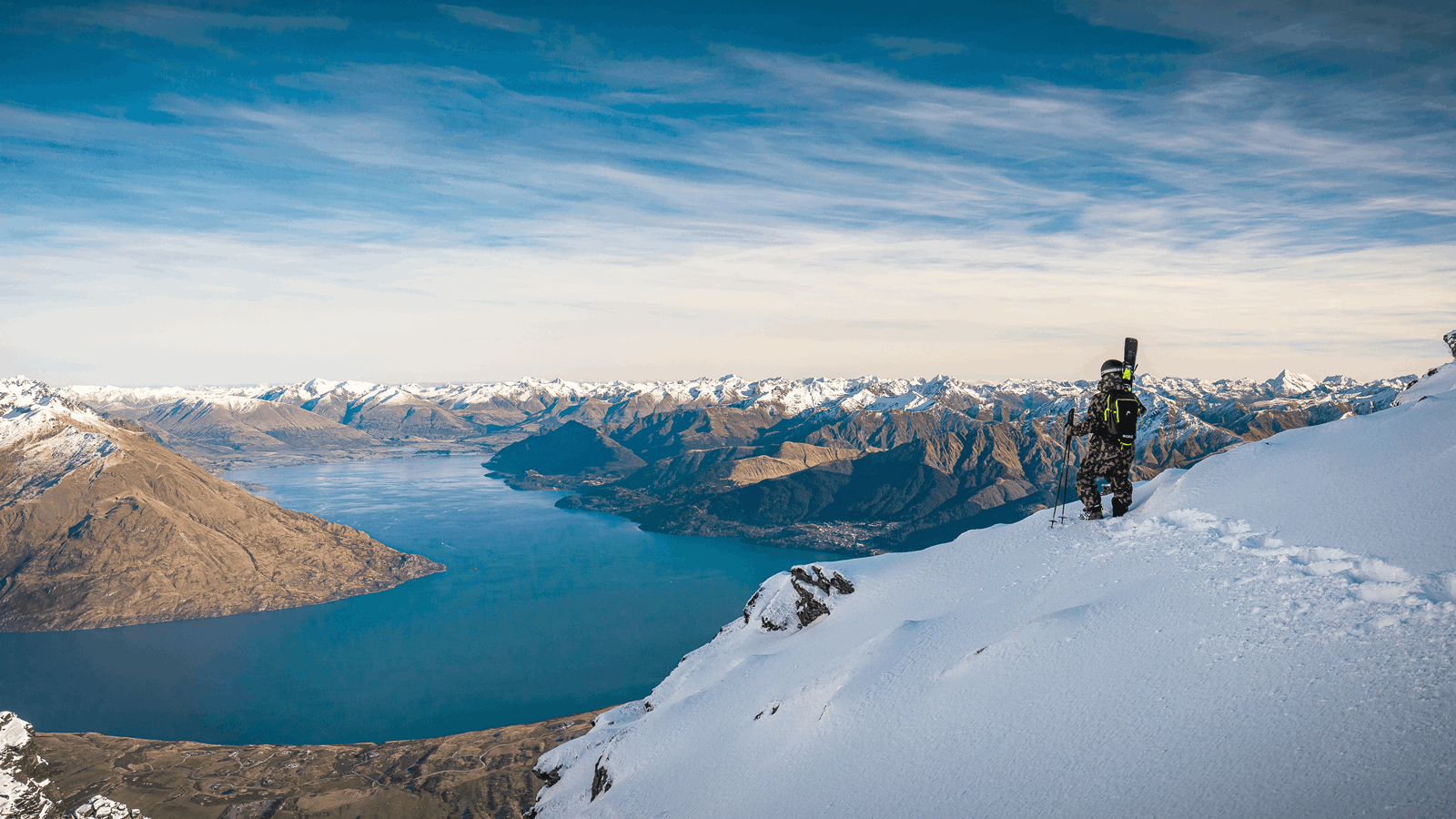 We are stoked to finally have the season underway! 
Our mountains will look slightly different but our passion for winter is just as strong as ever and we're doing everything we can to make sure it's an epic season.
We've answered some questions that many of you have about the 2020 season below but if there's anything else you'd like to ask us, please flick through an email to info@nzski.com.
We are going cashless
This year we won't be accepting any cash in our F&B outlets or in guest services to purchase products. 

Please ensure you have a debit or credit card, or you have loaded money on to your MyPass card prior to arriving on mountain. 
Health, safety & skiing at Level 1
Health, safety & skiing at Level 1
The health and safety of all our customers and staff is our top priority.
In level 1 we have a few golden rules for our staff and customers to follow:
We will be displaying the Covid-19 QR codes so you can check-in on the government app on our mountains
We'll be increasing cleaning especially in high-traffic areas and surfaces
We'll be reminding customers of hygiene practices through educational signage
Please don't come to our mountain if you are feeling unwell
Please be patient and give each other space on the mountain
We have the ability to contact trace through Mypass cards
We will continue to follow the government and Ministry of Health's guidelines this winter. You can find out more here – www.covid19.govt.nz
Scheduled Opening Dates
The Remarkables Opens Saturday 4 July
Open daily until 26th July

Then open Saturday & Sunday, with potential for extra days to be added during the season

Open daily from Saturday 26th September until scheduled closing on Sunday 11 October
Mt Hutt Opens Friday 12 June
Open 7 days a week

Weekend First Tracks from 8-9am starting 4 July

Scheduled Closing Date is Sunday 11 October
Coronet Peak Opens Friday 26 June
First Tracks from 8-9am daily from 6 July - 13 September

Night Ski on Wednesday & Friday nights from 1 July - 28 August

Scheduled Closing Date is Sunday 27 September
Will the Sugar Bowl chairlift be open this winter?
We are still on track to get the new Sugar Bowl chairlift open early in the season, however this will likely be a few weeks after opening day. 
We have been waiting on a rope splicer to arrive in New Zealand from Austria. Splicing is a specialised technique to create an endless rope and there's only a few people in the world skilled to do this. We've been working really hard to get him to NZ!
He was granted permission to enter the country and has completed the splicing! 
This does mean for the first few weeks of the season there won't be access to the Sugar Bowl basin or the terrain parks. We have instead set up a jump line and a few features next to the Rua Conveyer in the learners area. 
Our hours of operation
At the moment we are planning to open daily for the first two weeks of July during the school holidays.
We then plan to open two days per week during the weekends as a minimum.
During the October school holidays for two weeks we will open daily. 
We will be closely watching visitor numbers and if capacity is realised we will make consideration for operating more days.
What we're planning to open
We are currently planning to have about 1/2 of our normal visitors to our mountains this year so we've had to slim down our operations a little. As the season progresses, we will be flexible to scale up our offering if we need to.

At level 1 here's what we are planning. As always these are snow and weather permitting:
Lifts: At this stage we are planning to open all of our lifts. During level 3 work continued on the new Sugar Bowl chairlift and we are optimistic we'll have it open for late July.  This means faster laps and 2.5km of new trails to explore in the Sugar Bowl basin.
Food and beverage: Our café in the main base building will be open for hot and cold beverages, and food.  We will only be accepting cashless payments.
At this stage we will only have one food and beverage offering open.
Snowsports lessons: We will be offering group and private clinics and lessons this year, while practising safe distancing.
Please book in advance, reservations are required in 2020 for all snowsports products. Book online on any of our websites, or by emailing bookings@nzski.com, or call us on 0800 697 547.
Kea club and Mini Kea: Kea club will still be running morning and afternoon sessions, but without lunch. Mini Kea is absorbed into Kea, age groups 4-15 years this year.
Rentals/tuning workshop: We will still have equipment and clothing rentals available.
This year we are offering a season long equipment rental – you can hire gear with us and it's yours for the entire season. Leave it on mountain and pick it up next time you're up.
We'll also have a ski/board tech on hand for when your gear needs tuning.
Terrain Park: We are aiming to have Beginner features and one intermediate line available in the terrain park.
Transport: Our buses will be running from the Snow Centre in downtown Queenstown.
I want to buy a pass
This season we are encouraging customers to purchase their daily lift passes and lesson products online and we are offering 10% off these products online during the season. If you need assistance purchasing online send us an email and we'll be able to help. 

Day passes
Your 2020 day lift pass gives you access to ski and ride Queenstown's two ski areas - Coronet Peak or The Remarkables.
This year, if you want to take a day out from skiing you can exchange a day lift pass for credit towards an off-mountain activity, dining out or retail therapy in and around Queenstown during the ski season. We call it the Superpass!
To redeem your Superpass, present your mypass card (you'll need this to access the lifts on the mountain and can collect it from our Snow Centre on Shotover St or from Guest Services on the mountain) at any eligible Queenstown business and your credit will automatically be deducted from the total amount to pay. See a list of participating businesses here.
Season passes
You can still purchase season passes which are now at our in-season rate. 
If you are purchasing a 3 Peak Season Pass we encourage you to take up the Pass Protection product which provides greater personal coverage during season.
If purchasing online isn't possible for you, you can call our guest services team on 0800 697 547 or visit them at 41 Shotover St in Queenstown or on the mountain during the season and they will be able to help you. Please note there'll be physical distancing required in queues and we will only accept cashless payments in person. 
Do you have any jobs available?
We are going to be opening our mountains with a smaller team and at this stage we don't have any openings.
As the season progresses, we may take on more staff. We encourage you to keep an eye on our employment page for updates.
What if I can't come to your mountains this year?
If you can't travel to New Zealand during the 2020 season due to the Covid-19 pandemic or travel restrictions, we will roll your product over to be valid for the 2021 season.
If you purchased Pass Protection and are unable to travel to New Zealand due to Covid-19, we can process refund requests.
If you are purchasing a 3 Peak Season Pass we encourage you to take up the Pass Protection product as it provides greater personal coverage during season.
If you have any further questions, please email our guest services team to discuss.
How does your reduced operations effect season passes?
If our reduced operations impact your decision to ski with us this season we can roll your season pass over to winter 2021. Then if you do decide to ski with us this season, you have the option to purchase day passes. 
Will the access road be free all winter?
Yes, from 4th July until the end of the ski season, there will be no charge on the access road to The Remarkables. We have some more information about the access road in season below. 
Monday - Friday (outside of school holidays)
We will be updating our website every morning by 8 - 8.30am with the conditions on the road for the day. If conditions justify that report will be updated during the day.
No grit will be applied during the week days unless there's it's very icy or slick
If a serious hazard exists on the road it will be CLOSED from the lowest point of contact.
Cones and signage will be used at the point where a closure is in place or chains are required to be fitted.
Weekend operations
The daily snow report will have the latest road conditions information on it. This will be online by 6am
The road will be cleared and gritted to a high standard
We are not operating a chain hire & fitting service so please make sure you have your own chains, know how to fit them and be comfortable driving on snow
Can we come touring during the week while you are closed?
Yes you definitely can! Just please remember the following: 
Treat all inbound areas of the ski area as back-country terrain. Patrol will not be managing the avalanche hazard for skier safety when the field is not in operation. 
There is still the possibility of explosive control work happening mid week. This will be indicated at the bottom of the access road and at Patrol. It is your responsibility to check in at Patrol every time you are going to access the back-country via the ski field. Access into the back-country when control work is happening is by the safe access route only. 
Please park in Car parks 1 or 2. Do not leave cars in the Drop-zone.
The road will only be maintained to minimum standard mid-week.
Road closures are possible due to weather and machinery. Please respect all signage.