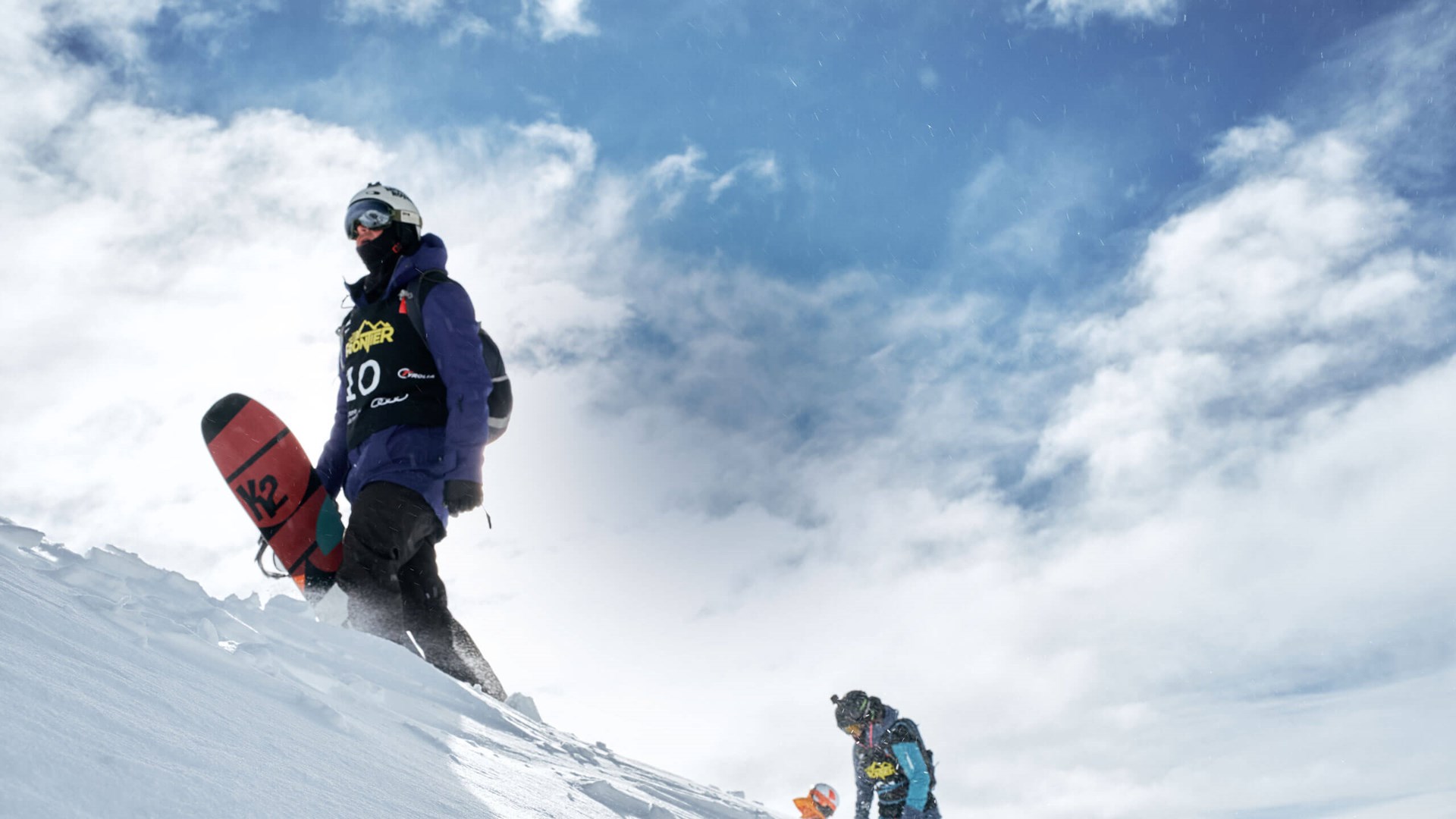 The North Face Frontier 2* & 4*
September 3 - 7 | 8:00 AM - 4:00 PM
The North Face Frontier is the freeride event held at The Remarkables, Queenstown. Both the 2* and 4* events are on the Freeride World Qualifier circuit and provide top athletes with the opportunity to gain valuable points and qualify for the Freeride World Tour.
The North Face Frontier 2* event is held in Shadow Basin. On skiers left, from top of the lift from the ridgeline, through the Highway and out onto Cooper Tarn.
The 4* event is held in the Chutes above Lake Alta.
Spectators can access Alta Chair and hike up into the site to watch some of the action as competitors send it through near-vertical terrain and rock drops.
About Freeride
These talented skiers and snowboarders ride from the top to the bottom of the natural (ungroomed) face with as much fluidity, style and speed as possible while performing tricks on natural features, like rock drops and cornices.
The two events are impressive to watch and are guaranteed to give you that heart in your mouth feeling as they launch off the top. With the excellent facilities and spectacular terrain of The Remarkables as the competition venue and as one of the first events of the FWQ season, The North Face Frontier hopes to attract top level competitors from all over the globe.
Dates
Freeride is weather dependent, but it could run any day between 3 and 7 September. The 4* will run as soon as possible after the completion of the 2* event, weather dependent.